BGVP DS1 PRO
DEFINE NEW AUDIOVISUAL
SWEET VOICE/SOFT TREBLE/DEEP BASS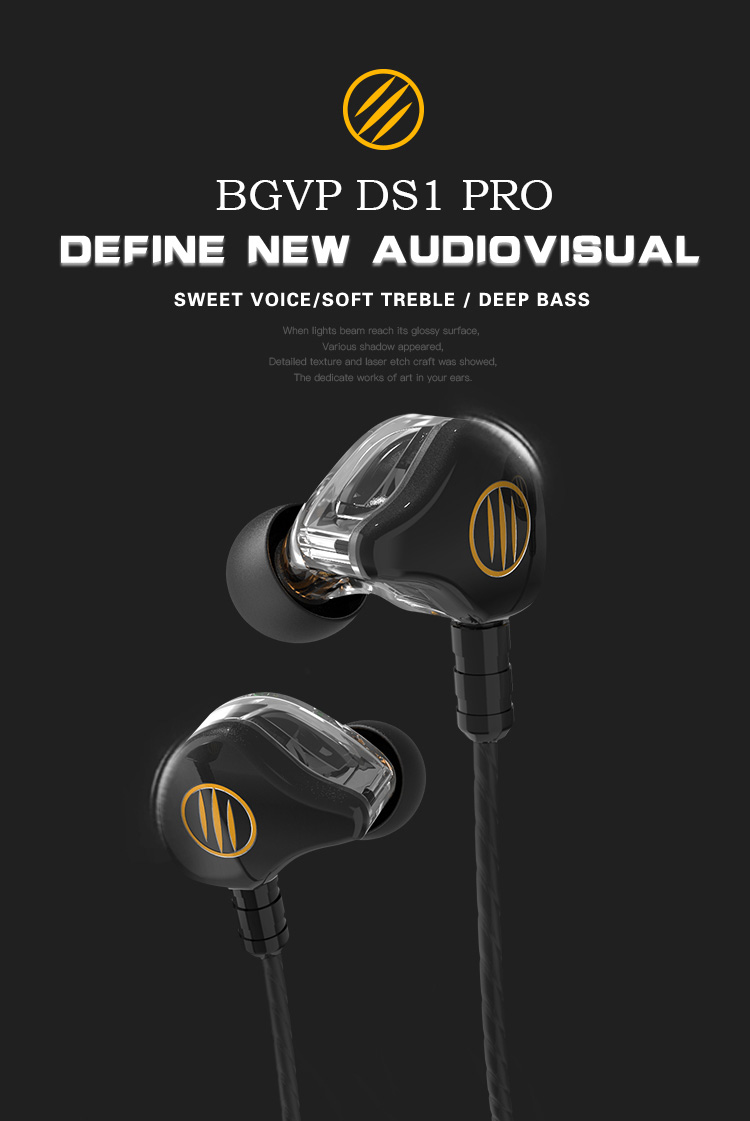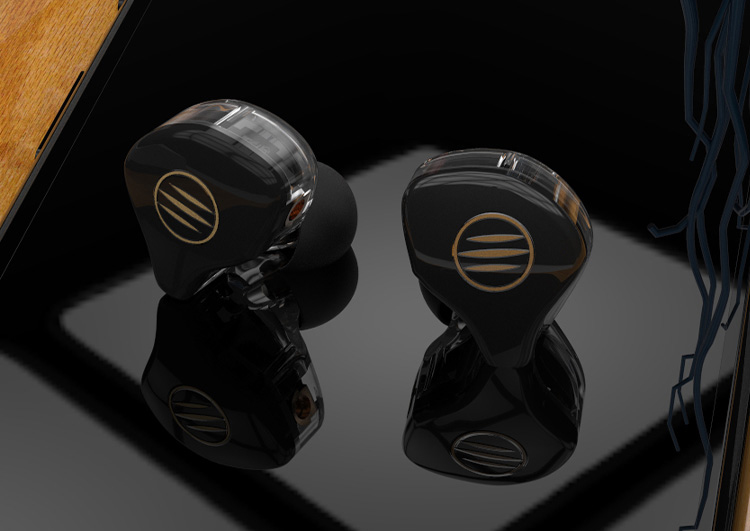 STRIVE FOR PERFECTION AND DEBUG MANY TIMES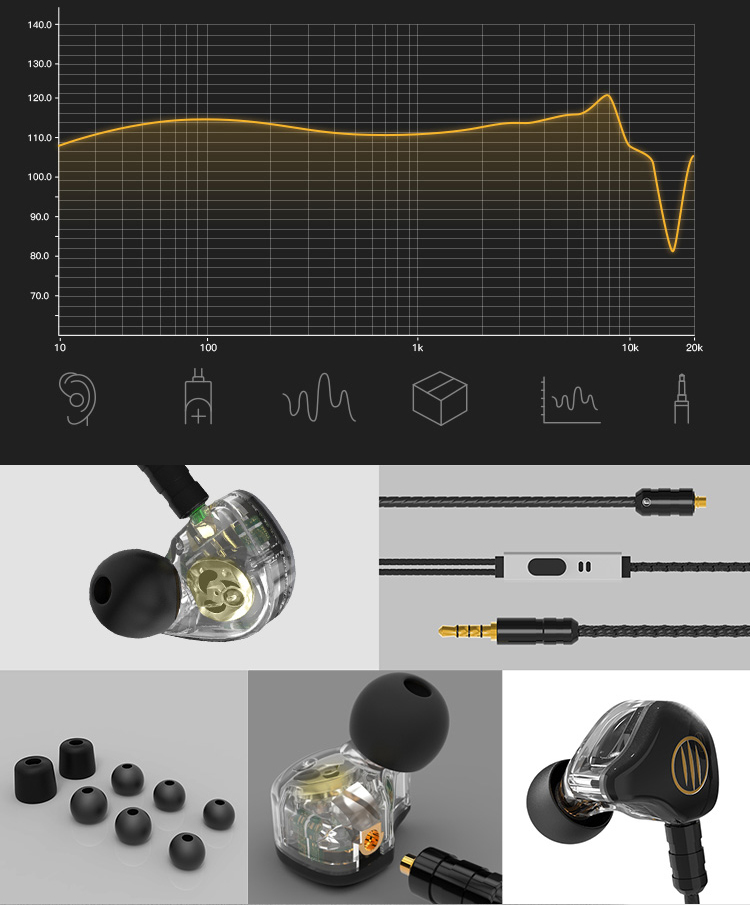 Model:BGVP DS1 Pro
Resistance:13.5 ohm
Type:Hybrid IEM
Frequency Response Range:15Hz-40kHz
Sensitivity:108dB/mW
Drivers:2BA+1DD
Distortion:<1%
Channel Balance:<1.5dB
Cable Length:1.2m
Standard:GB/T 14471-2013
Carefully tuned electronic tri-frequency system
The single side contains a fine second divider.The four components are reduced to 1 composite component and 1 composite tantalum capacitor.Built into a tri-frequency system,the potential of the three untis has been squeezed.Make sure that while omnivorous,focus on three-frequency balance,create a three-frequency balanced plug.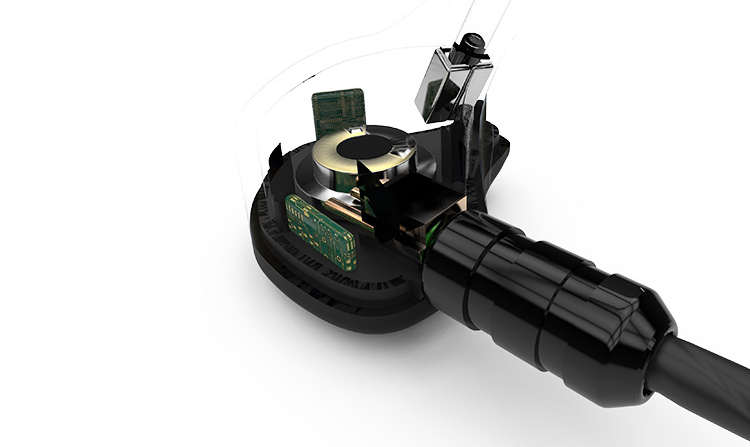 The Acoustic Diaphragm Of Black Technology Make A Good Parsing
Tri-frequency system
Ring iron structure
Fine frequency division plate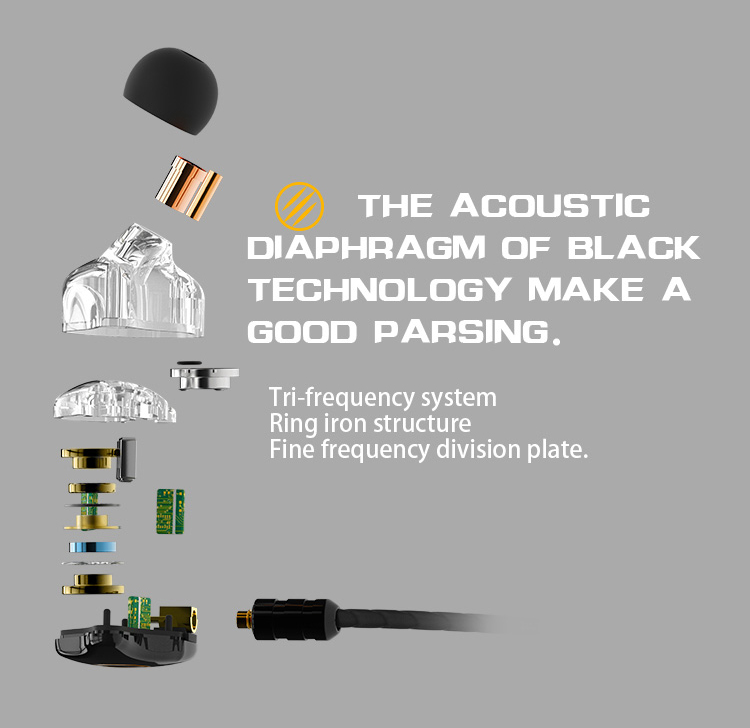 The Voice Of Making Art
The core moving coil has a professional acoustic damping.After many debugging.The over all sound pressure of the headset is more uniform and full.
Adopt the medical grade PC material to build,safe and environmental protection.Gold-plate metal LOGO with high gloss oil technology.Combine the LOGO with the headphones.
A gold-plated brass tone tube that maximizes the concentration of sound.Reduce the burr caused by sound pressure output.Gold-plated brass sound tube with a tuning tube specially designed for moving iron.The sound of moving iron and moving coil is output separately,without interference,with professional acoustic damping.Weaken the burrs and teeth of the moving iron,and retain the strong analytical power and detail of the moving iron.Restore the true voice.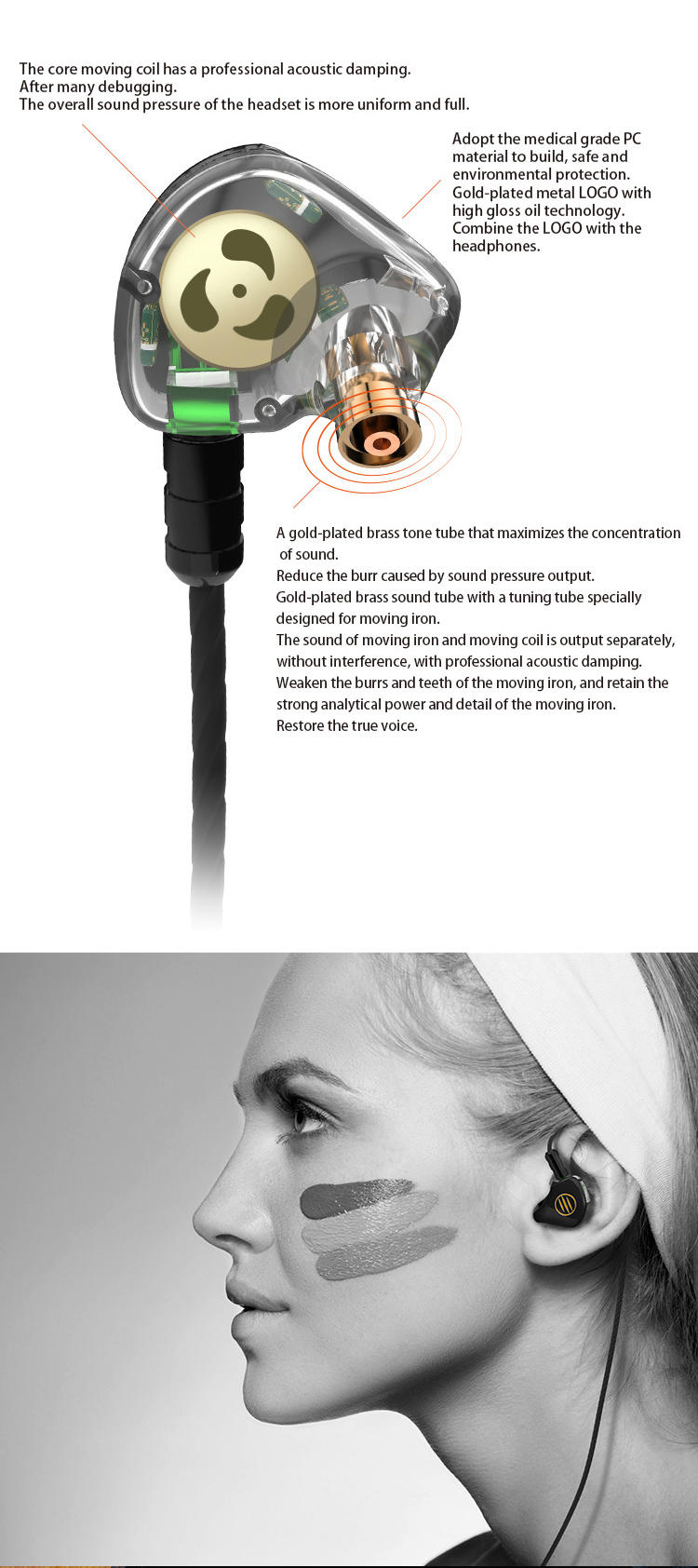 The three-frequency balance is used as the tuning concept to cooperate with biofilm technology to ensure music non-destructive output.The customized sound unit is more capable of expressing rich sound details and pure sound quality.High frequency stretch,low frequency depth.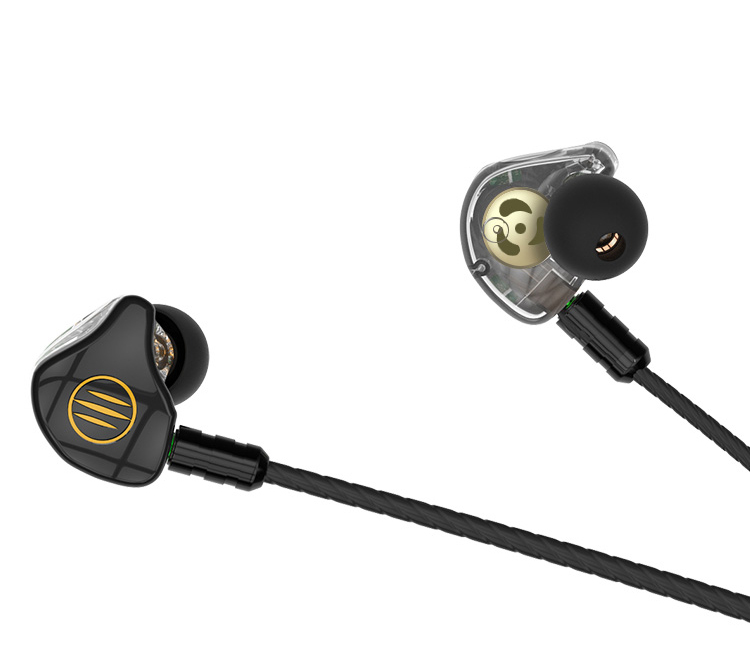 High-tech biofilm,special speaker structure.The high density N52 magnetic ring is combined with environmentally friendly biomaterial and the sound unit made of magnesium aluminum alloy.Good transient.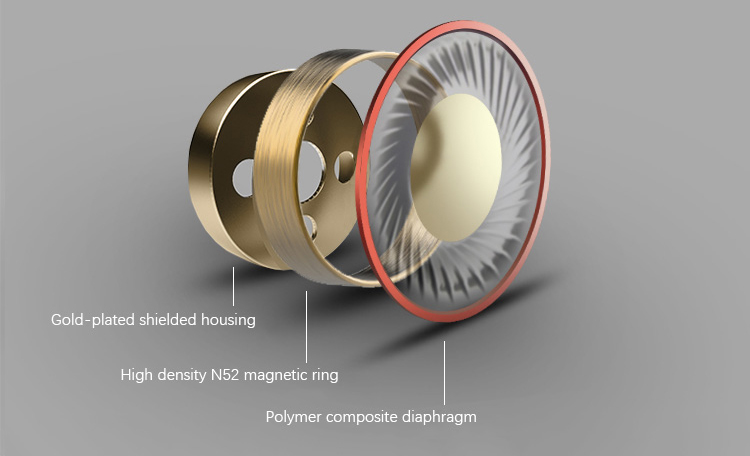 Intelligent Line Control,Widely Compatible
Music to switch between calls,IOS/Android is compatible.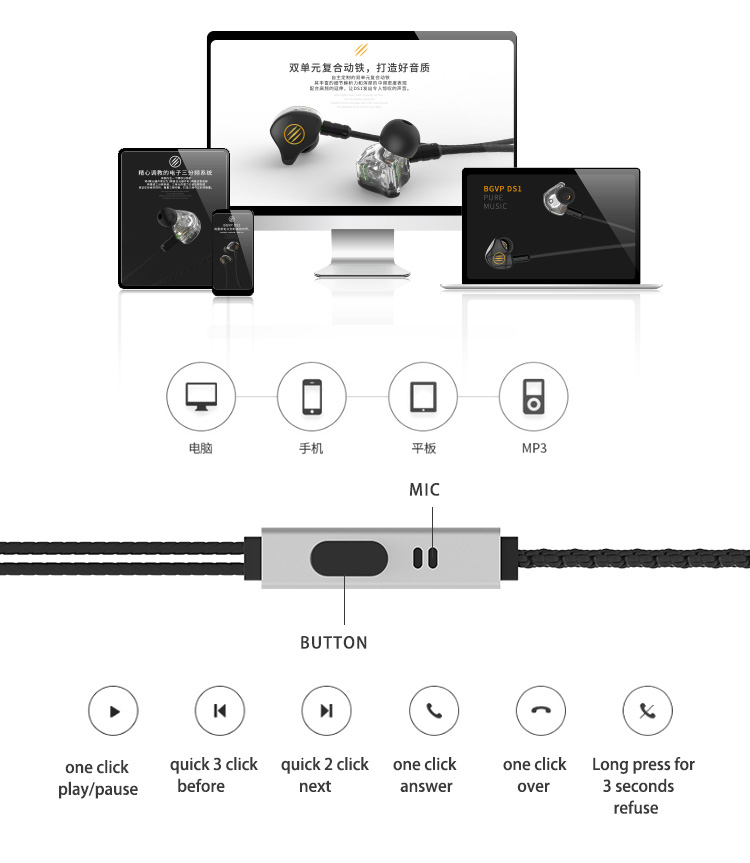 MMCX 4.0
High Quality MMCX Standard Detachable Slot
MMCX gold-plated interface design.Humanized design,add more extension function.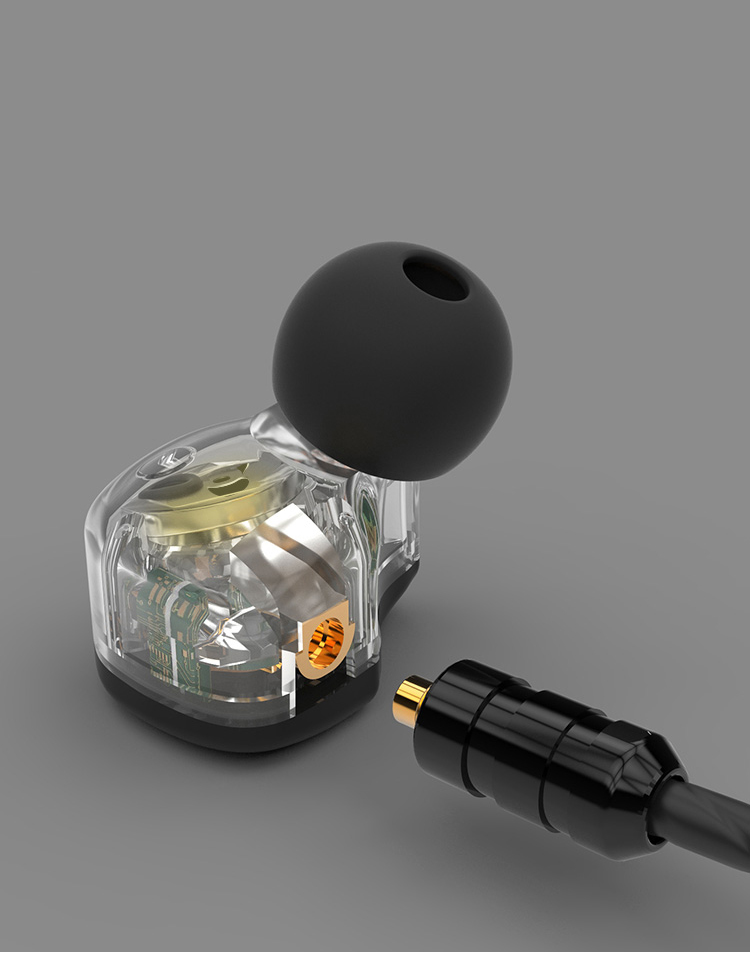 Beautiful Sound From High Resolution Dual-Balanced Armature