BGVP ArtMagic-VG4
4 BA In-ear Monitors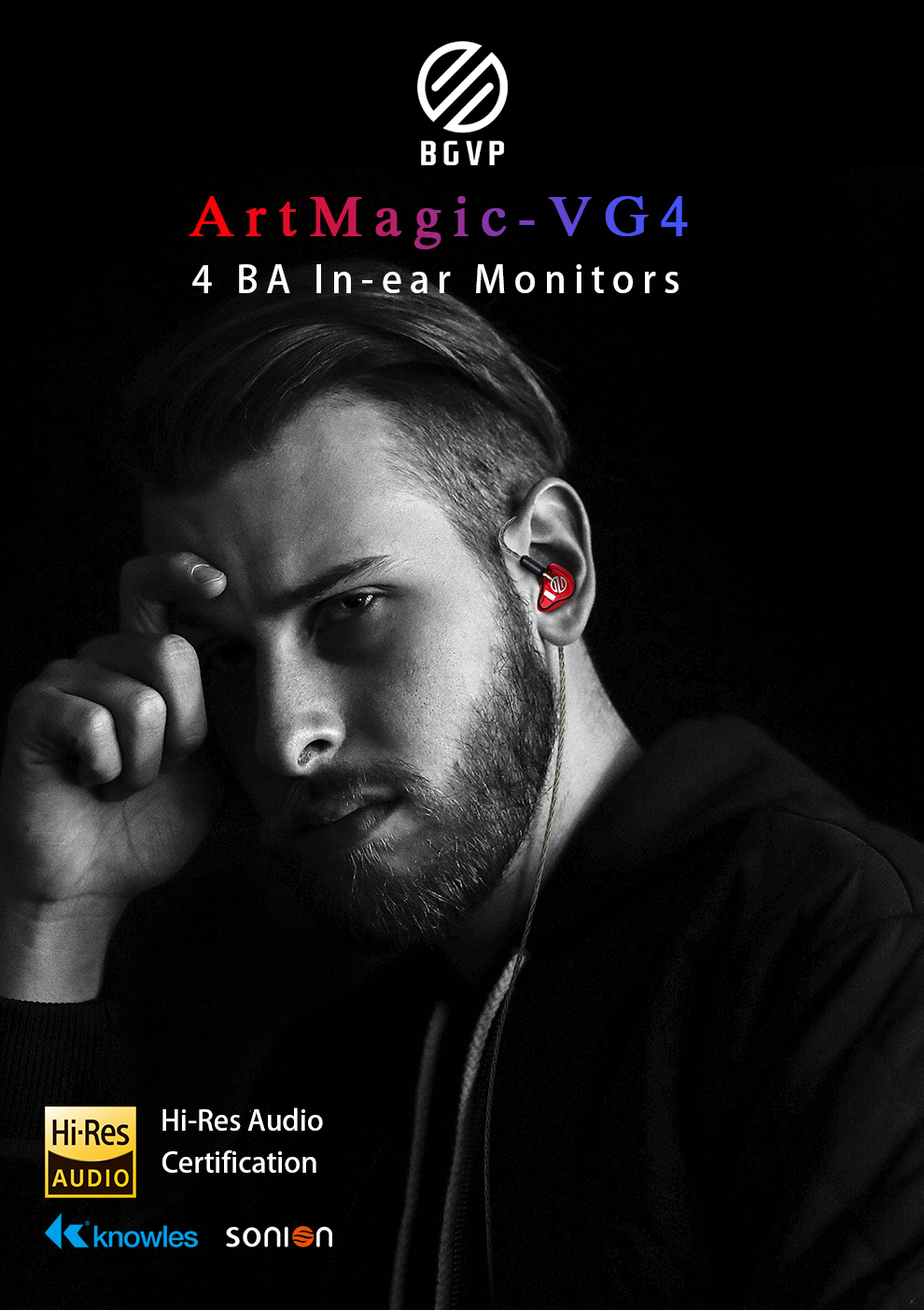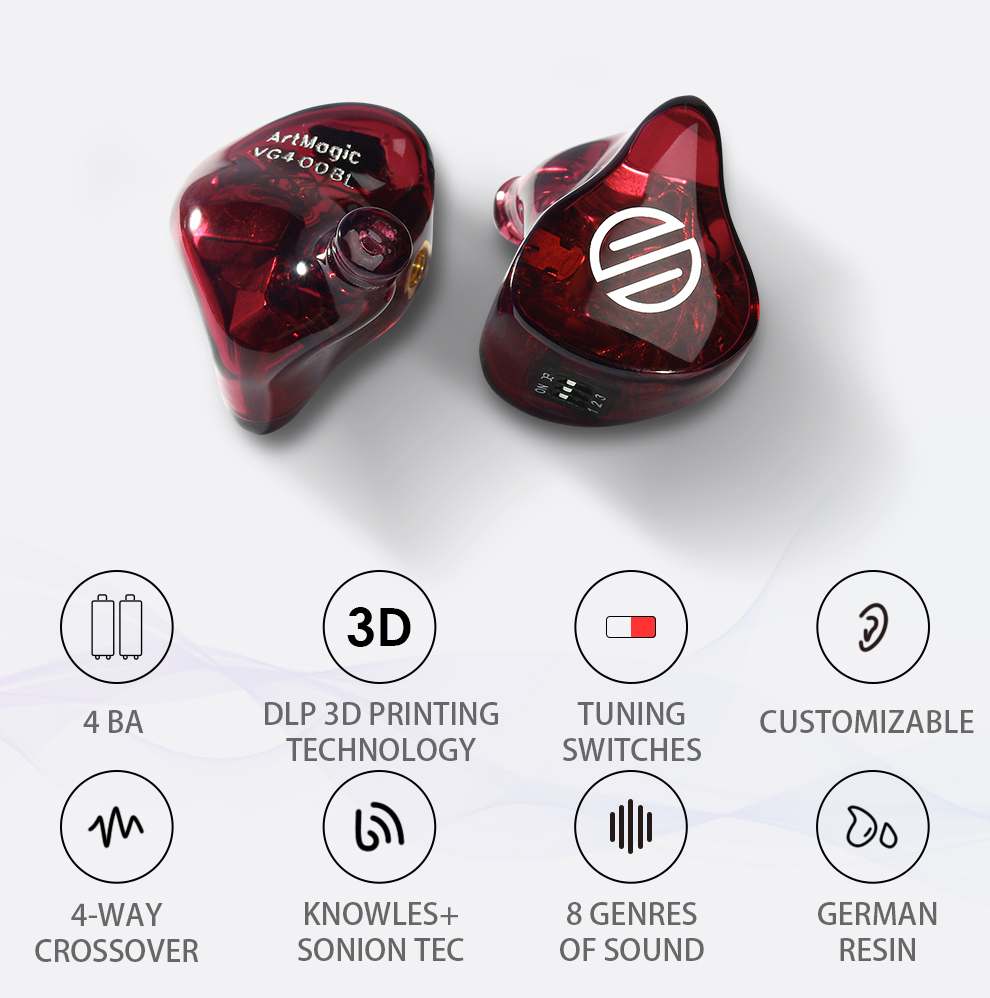 Knowles+Sonion technology
We choose 2 Knowles+2 Sonion BA drivers combination schemes.The Sonion 33AJ007 model providing low frequency with low distortion and rich atmosphere sense,which can be compared with the dynamic dirver.Knowles'classic ED-29689 model makes the vocal more full,sweet and listening.With the RAF-33518 high frequency driver,the high frequency density and uhf extension are greatly improved,making the sound more balanced and natural.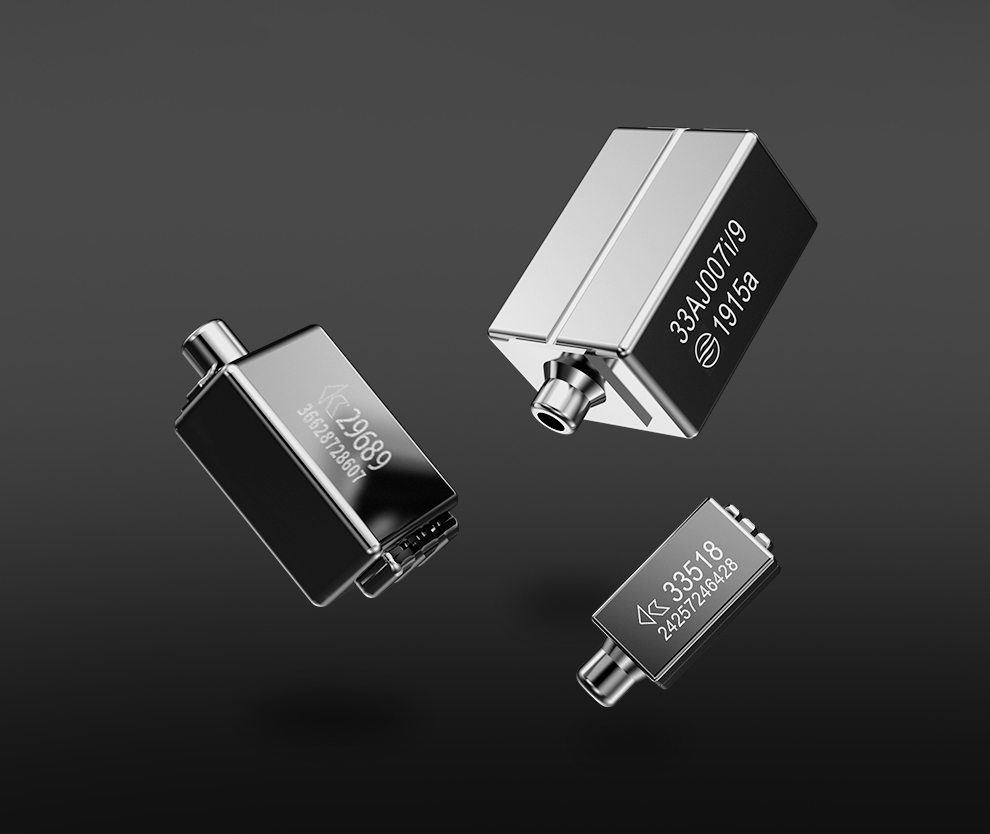 EnvisionTEC 3D
VG4 made by EnvisionTEC 3D printing equipment from Germany,which also using PMMA acrylic fiber skin-friendly grade material,better materials provide better heat resistance and impacr resistance.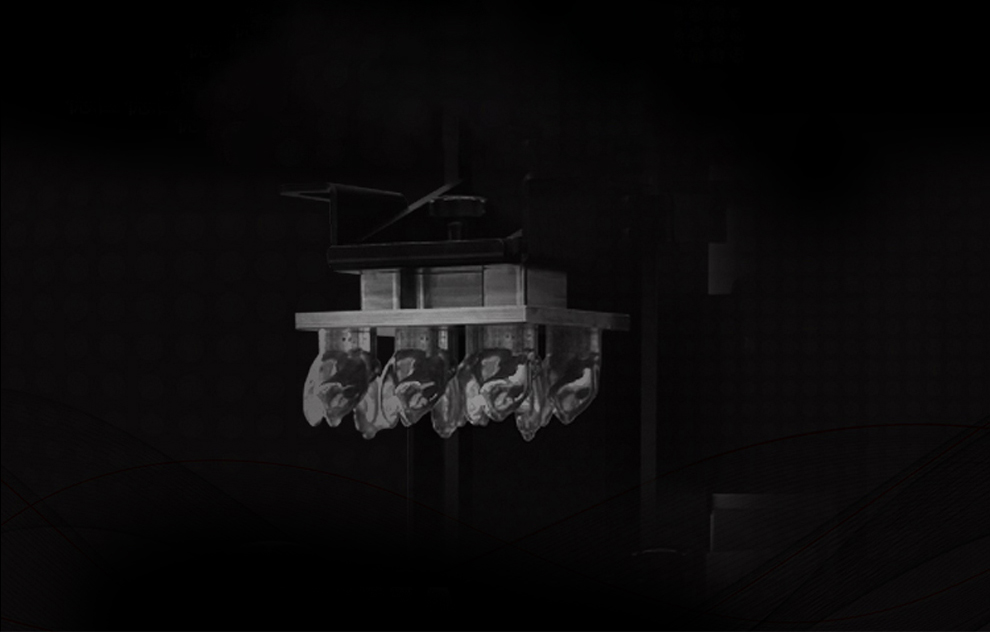 Precisely calibrated 4-way system
VG4 has a high standard 4-way crossover system,sounds are smoothly conneced,whcih makes the wonderfule sound real and vivid,even listening for a long time will not cause fatigue.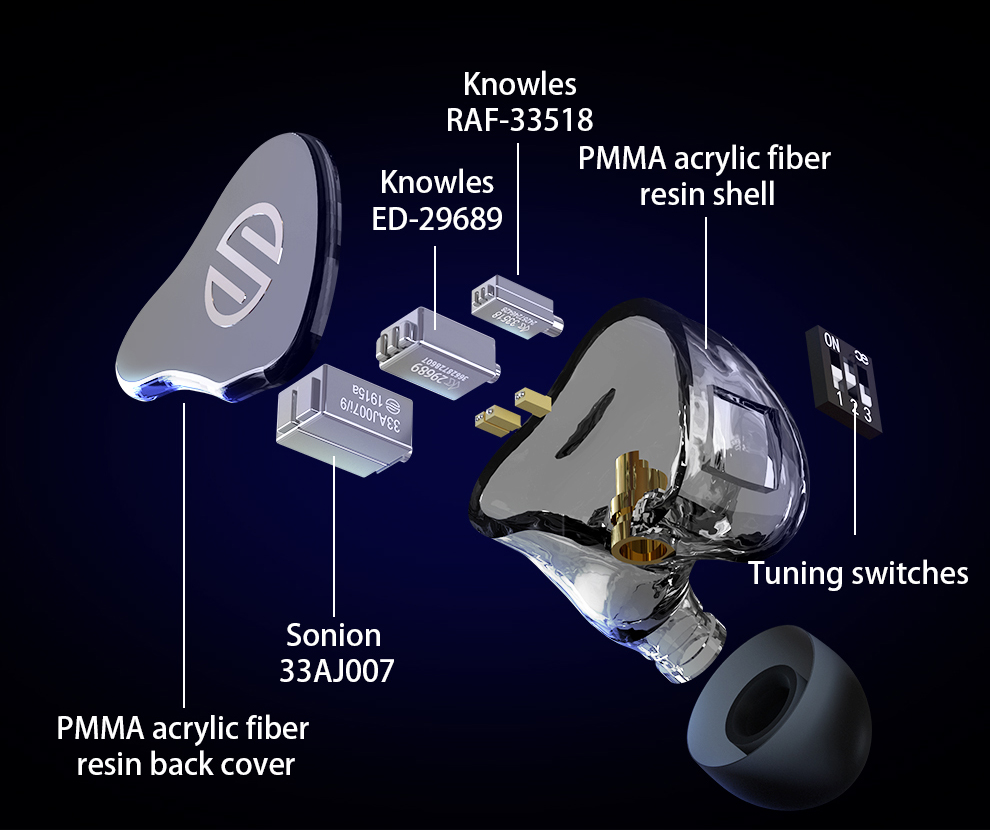 Interesting and fine tuning of the circuit
VG4 has 8 adjustable tuning styles through precise circuit acoustic tuning,to meet the requirements of different listening tastes and different music styles.
Please note:
Please use the tuning brush in the package accessories to operate the tuning switch.Do not use sharp metal to operate the switch to prevent damage to the tuning switch.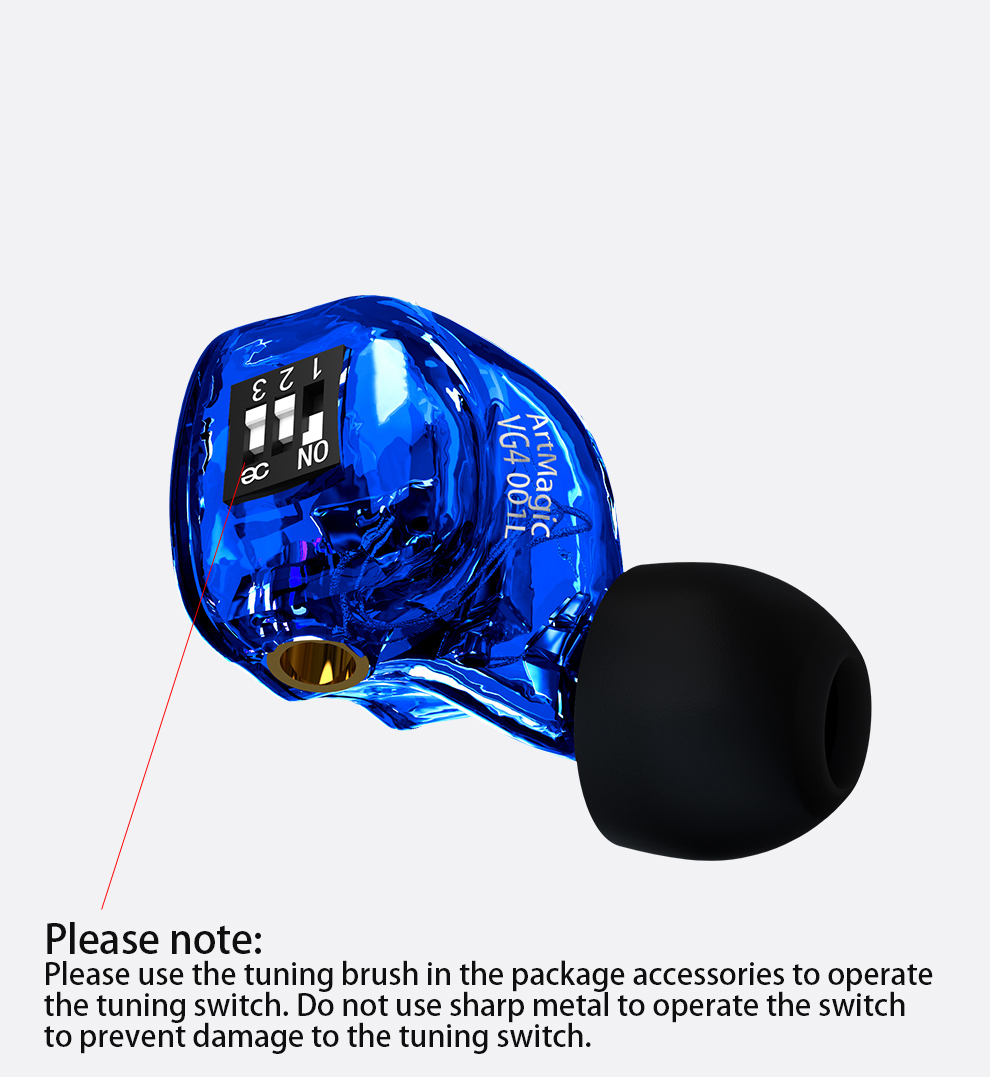 Stable,comfortable wearing experience.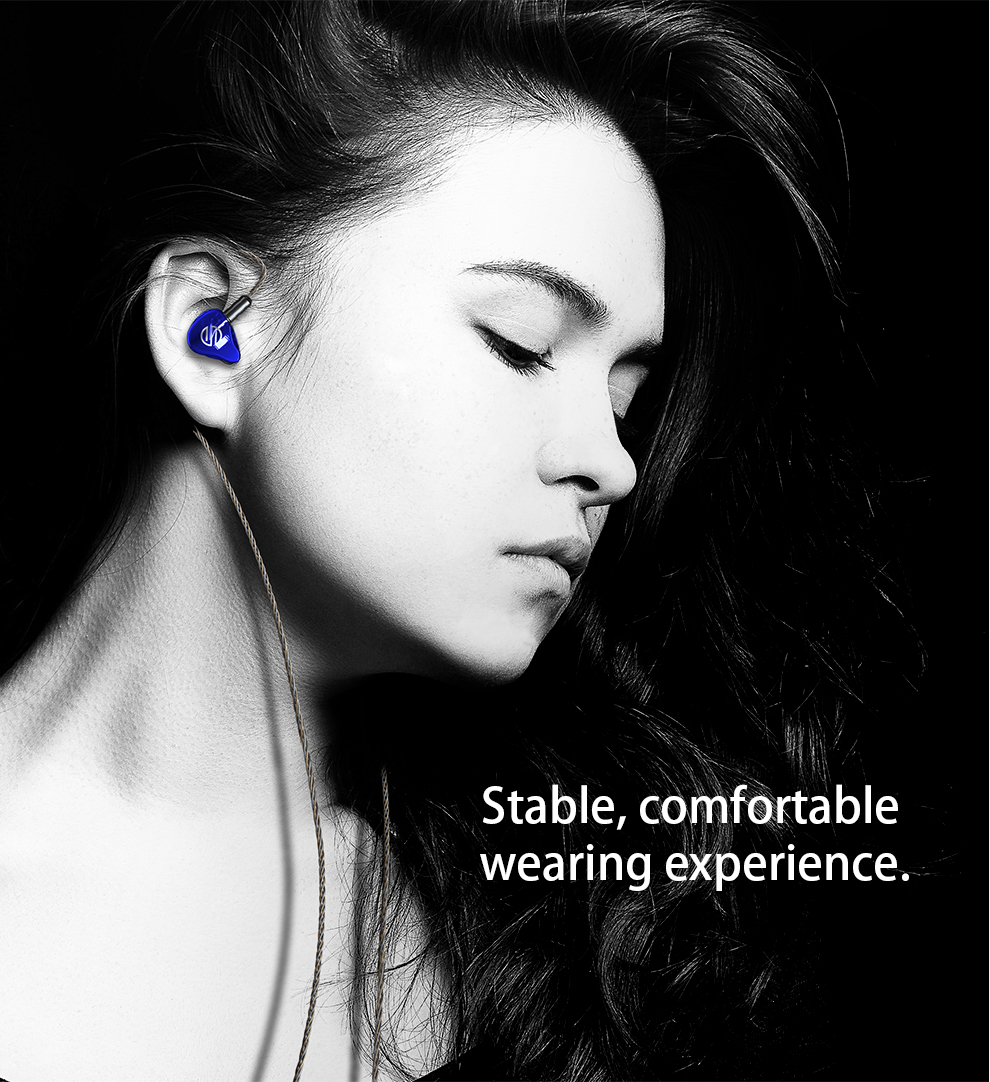 Better cables for better sound
Come equipped with 6N copper foil wire+silver foil wire hybrid cable,excellent transmission performance,also relieve troubles of upgrating cables.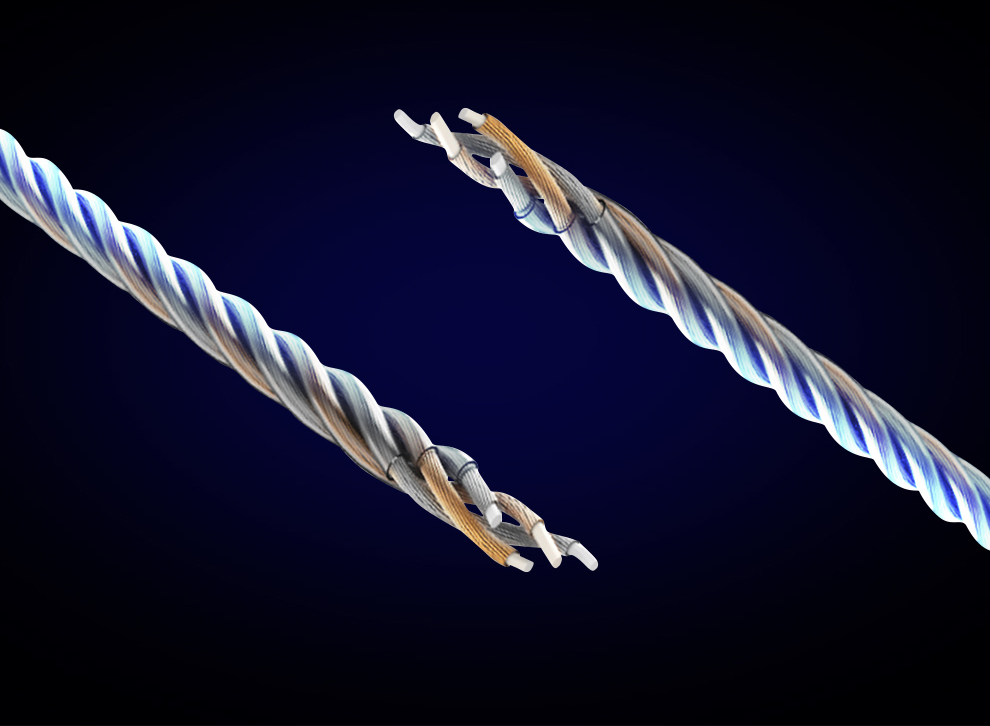 Immersive.Impressive.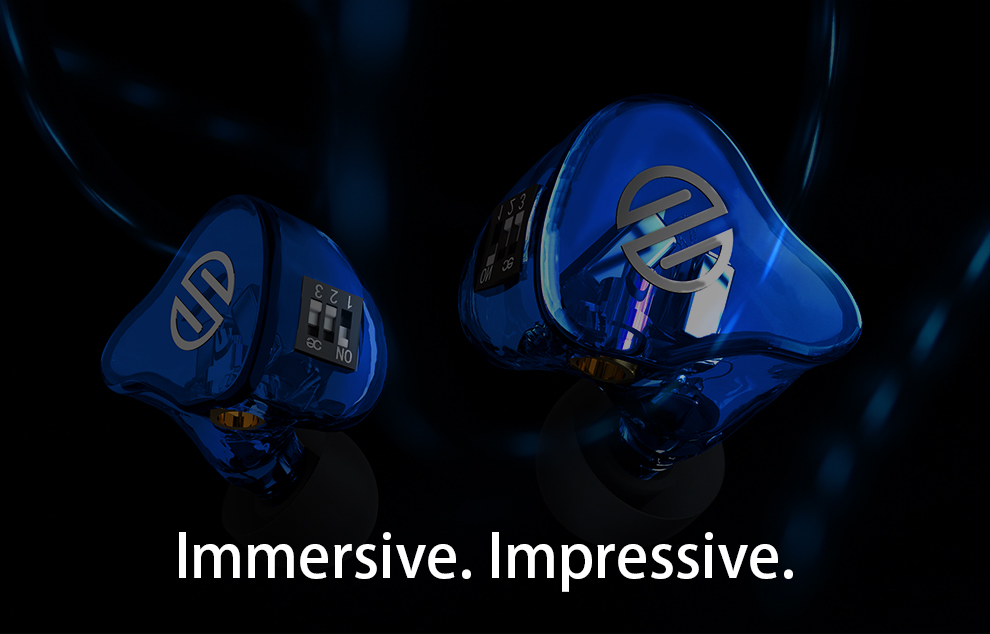 Accessories
Vocal ear tips:L/M/S size
Balanced ear tips:L/M/S size
Storage bag*1
Brush*1
Technical data
Configures:4 Balanced armatures
THD:0.5%(1kHz)
Sensitivity:≥110dB SPL/MW
Channel different:≤1dB
Impedance:12Ω
Rated power:8mW
Frequency range:10Hz-40kHz
Cable length:1.2m±5%
Weight:about 4.2g each
We are committed to the development of high-cost-effective combustion products,insist on the three-frequency equilibriun as the tuning concept.
We strive for the perfection of quality,we must not overreact to the sound quality,we do not bow to any difficulties.
We insist on only doing good products and providing high-quality services.
To bring you a different sense of the world.
Multiple color versions are available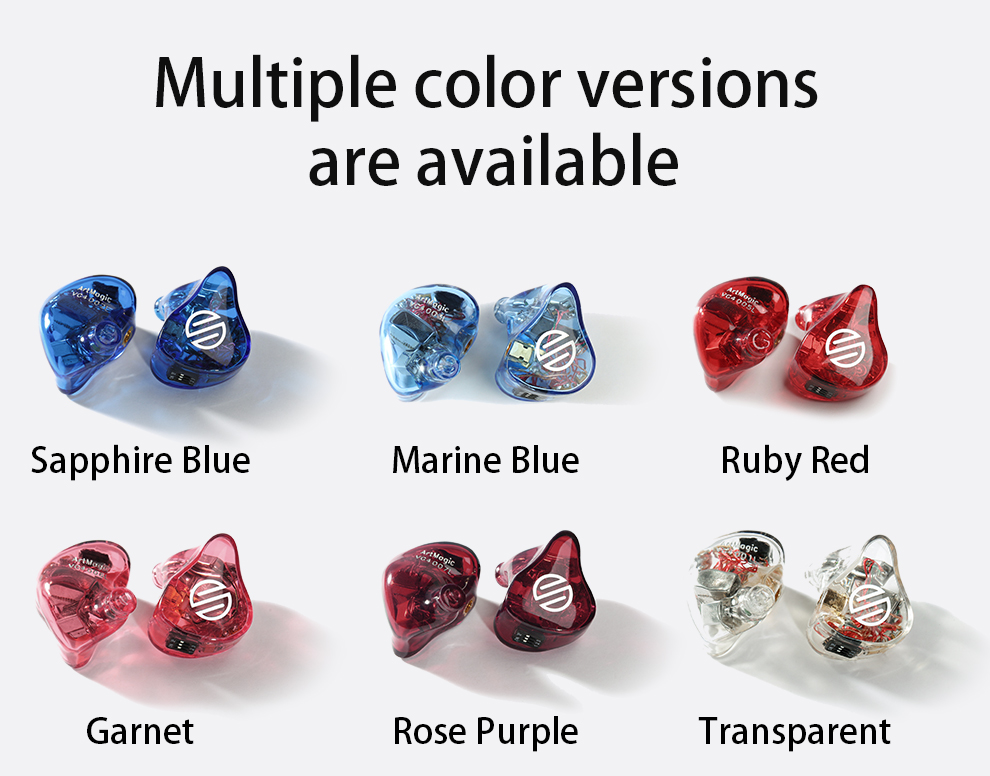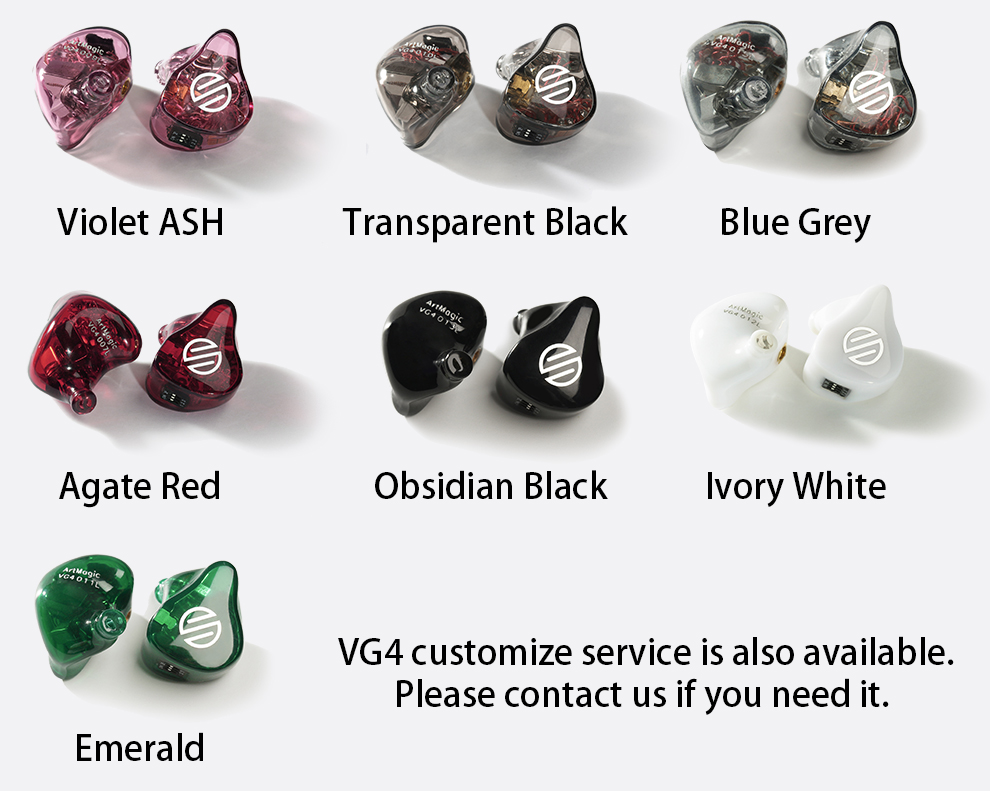 VG4 customize service is also available.Please contact us if you need it.