BGVP DM8
Flagship tier HiFi experience sweet vocal sensation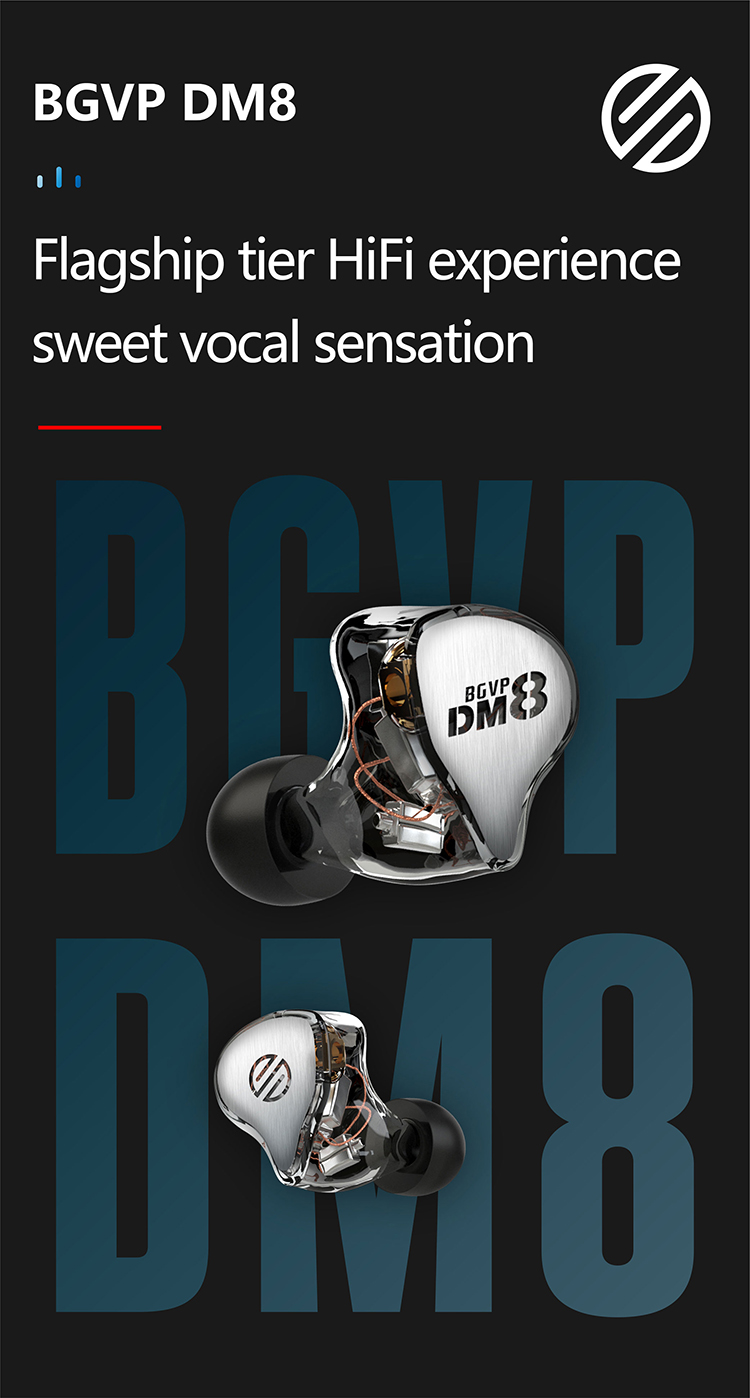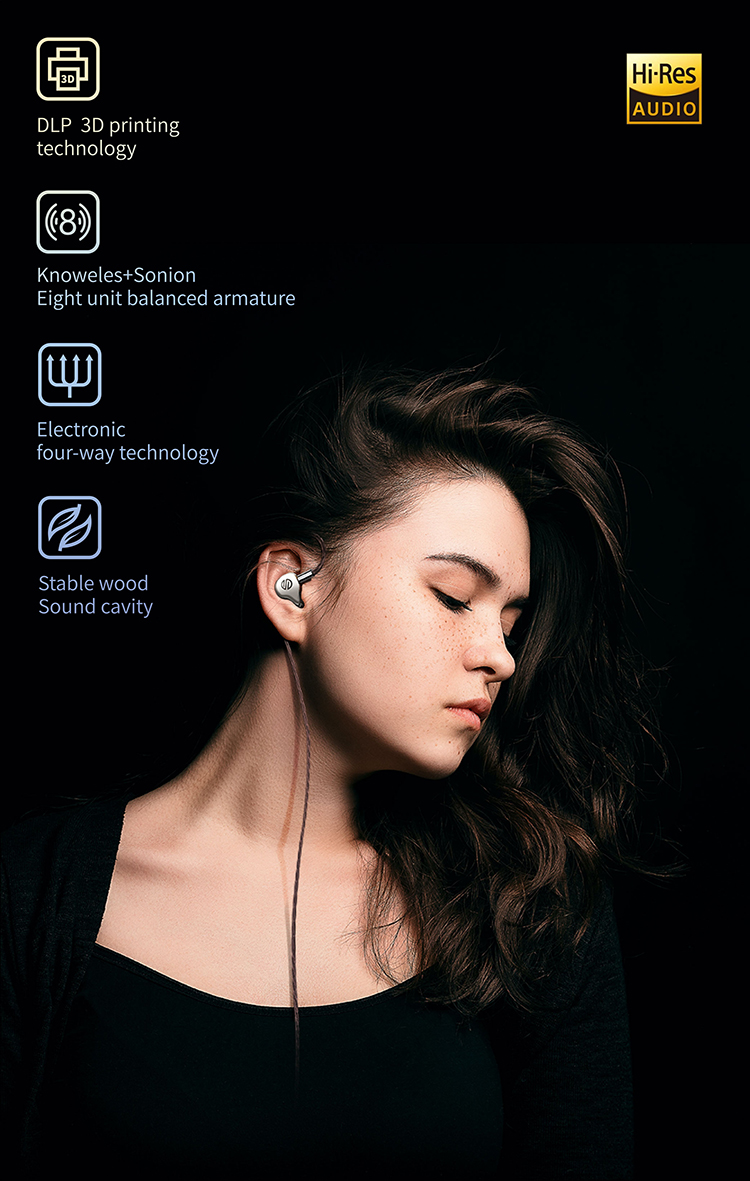 As the eighth generation of BGVP flagship series,We have adopted a new eightunit balanced armature structure,Equipped with 5 knowles and 3 sonion highperformance balanced armature along with Experienced sound tuning and four crossway design,presenting a much refined and realistic listening experience.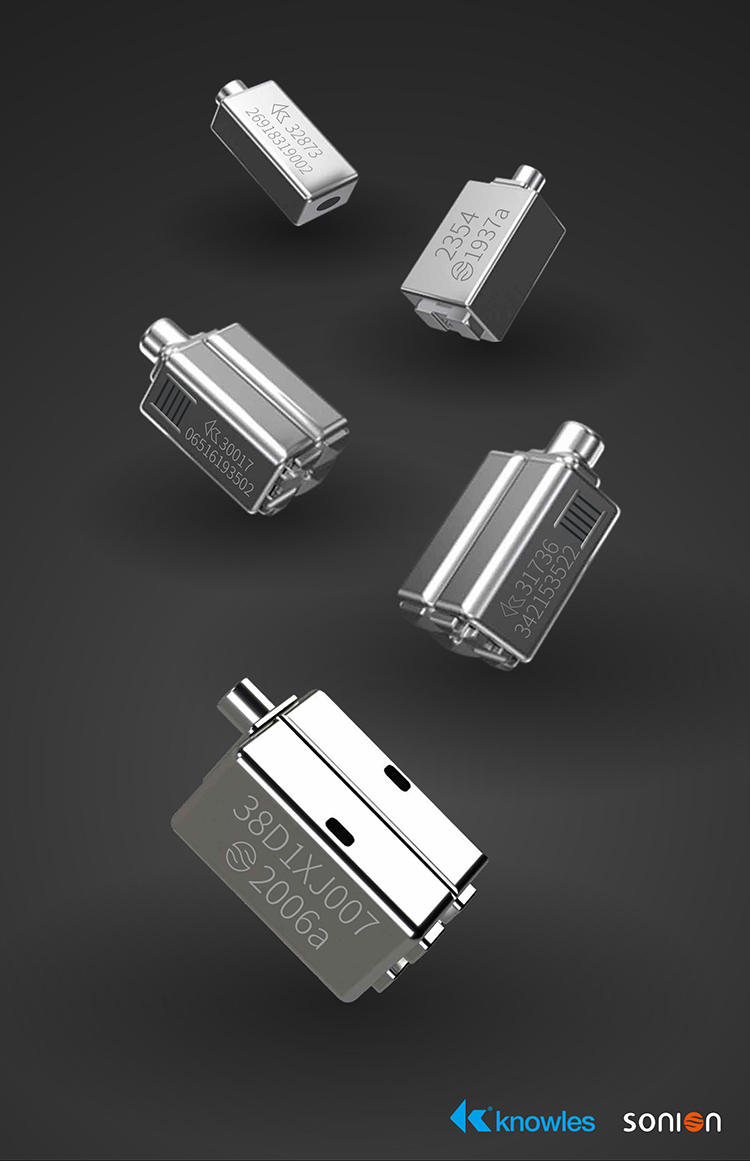 Super tweeter:Knowles*2
Excellent estension ability and a conmparable frequency response to the performance of the electrostatic,producing a richer and fuller overall sound performance.
Treble:Knowles*2
The classic Knowles model is supplemented with mature tuning scheme,allowing treble to sound more natural yet transparent.
Midrange:Sonion*1、Knowles*1
Combining the characteristics of both Sonion and Knowles driver,vocal performance is more neutral,natural with a taste of sweetness.
Bass:Sonion*2
Classic single-sided dual-opening unit produces a more impacted and powerful bass for low frequency.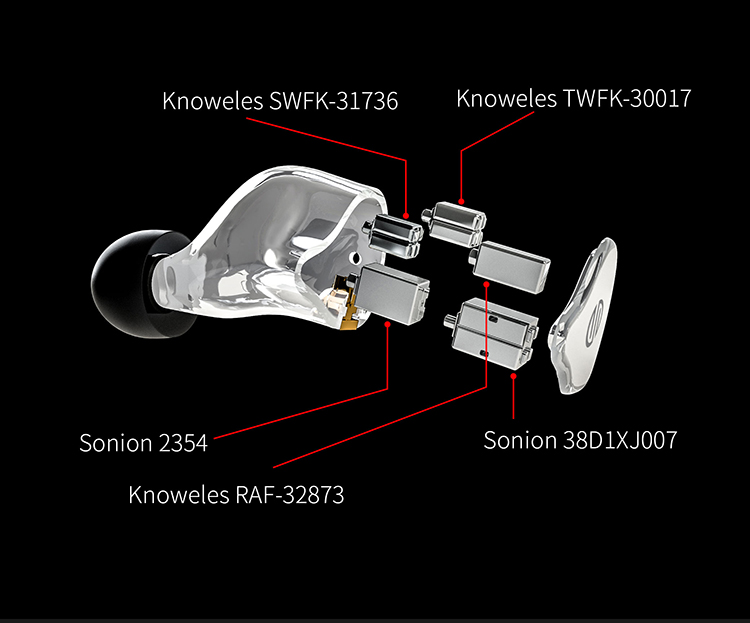 High purity OFC silver plating welding wire Ensuring a hi-fidelity sound quality with Lossless Transmission
DM8 uses imported Estron welding wire from Denmark,a diameter of 0.5±0.2mm,the wire is covered with an insulating sheath,making it more eddicient in transmission.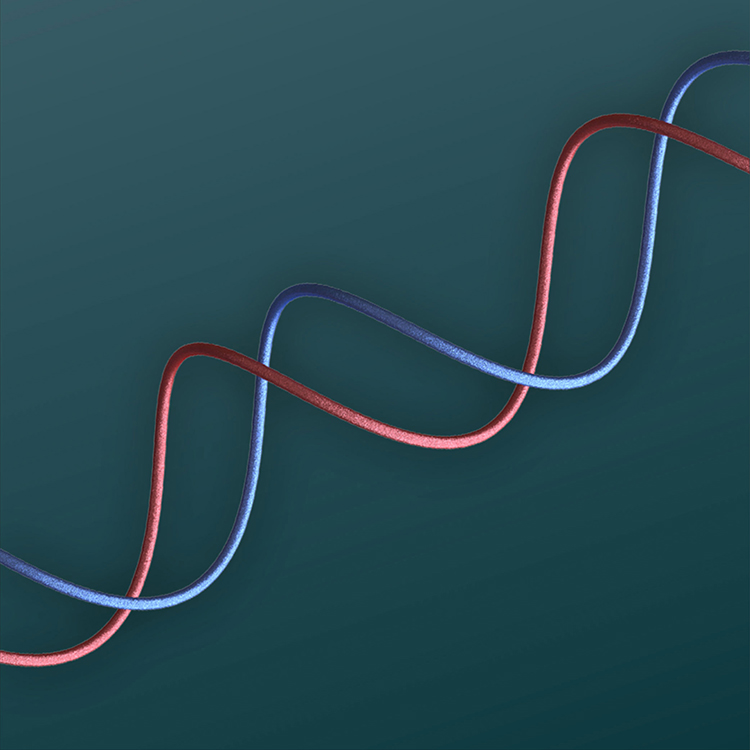 The Fourth generation DLP 3D printing technology
The housing of the DM8 is made of EU IIA skin-friendly resin materials,Not just making the housing look more classy but also a more comfortable experience for Long-term listening session and skin contact.

Woodcarving technology,Mellow tonality
DM8(wood carving version)uses a high-quality colorful stabilized wood,Five-axis CNC precision carving,integrated solid-wood sound cavity,making it a more natural sound enjoyment.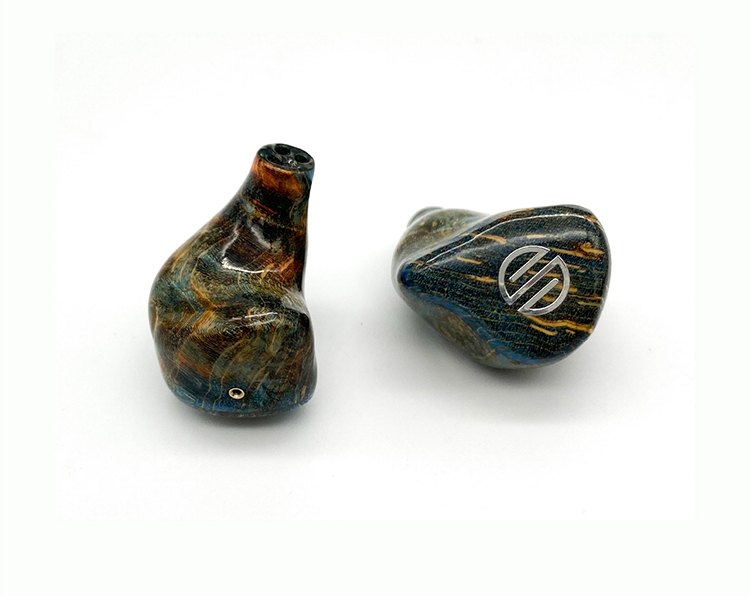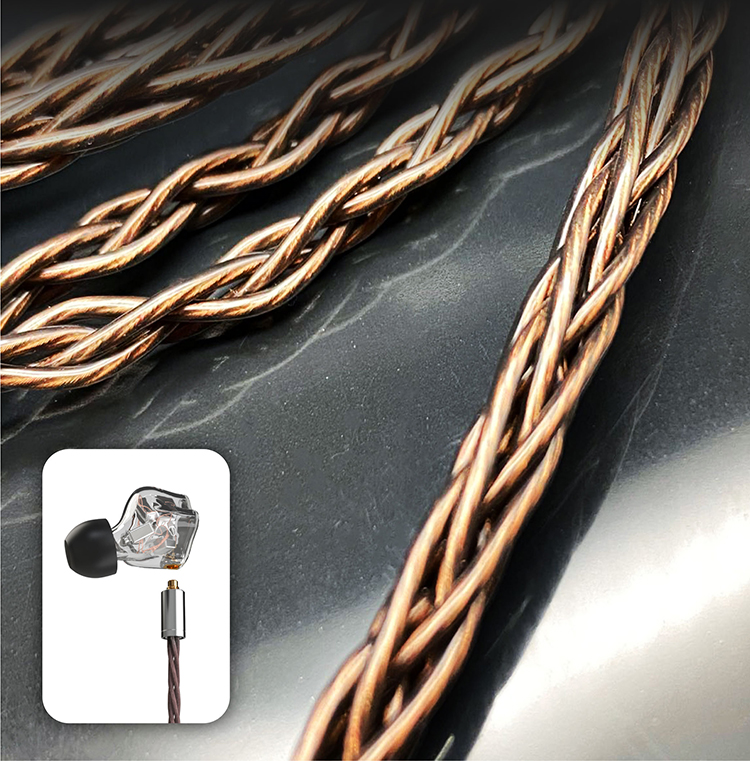 Multiple colors available
Two colors,there is always one suitable for you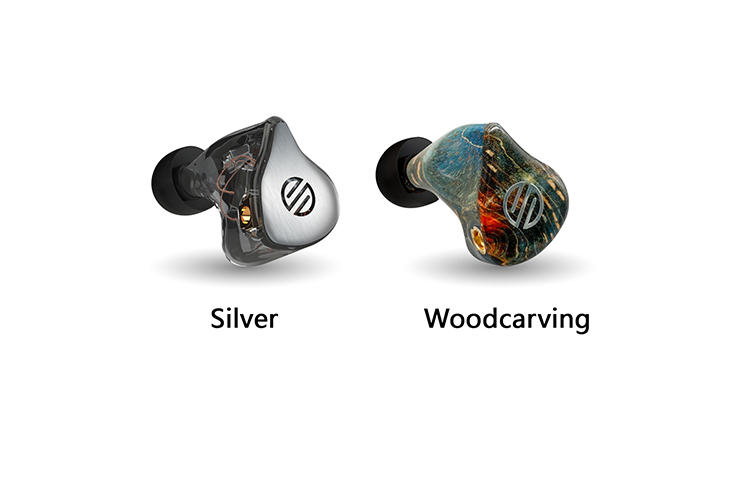 Product parameter
Configuration:8BA Drivers
Distortion Rate:<0.5%
Sensitlvity:≥110dB SPL/MW
Channel Difference:<1dB
Impedance:27Ω
Rated Power:12mW
Frequency Response:10Hz-40kHz
Cable Length:1.2m±5%
Weight:About 6g each
Accessories:Vocal set S/M/L Banlance set S/M/L
Ear shell material:Nicefit resin Egger bright paint
Ten years experience Professional private model customization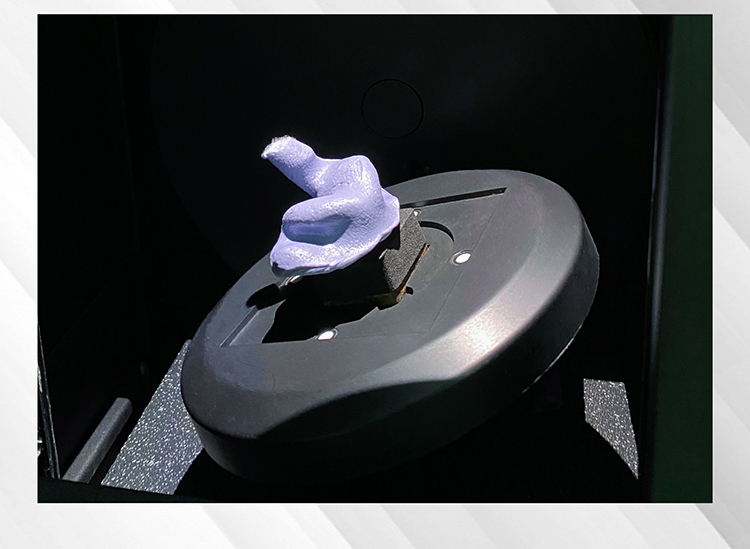 BGVP custom headsets use high-precision scanning equipment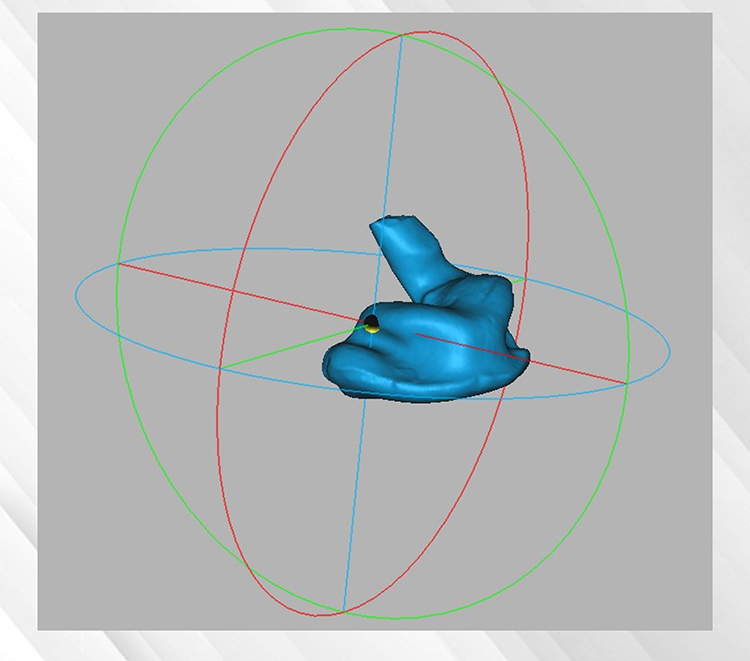 Private model customized headphones can achieve 99% high precision,Let you enjoy more comfortable wearing and music
Packing list:
Headset*2
6N OCC*1
Earphone box*1
Manual*1
3.5 Adapter
4.4 Adapter
Earmuffs*10