BGVP NE5 5BA EST Tribrid In Ear Montiors Redefining HiFi earphones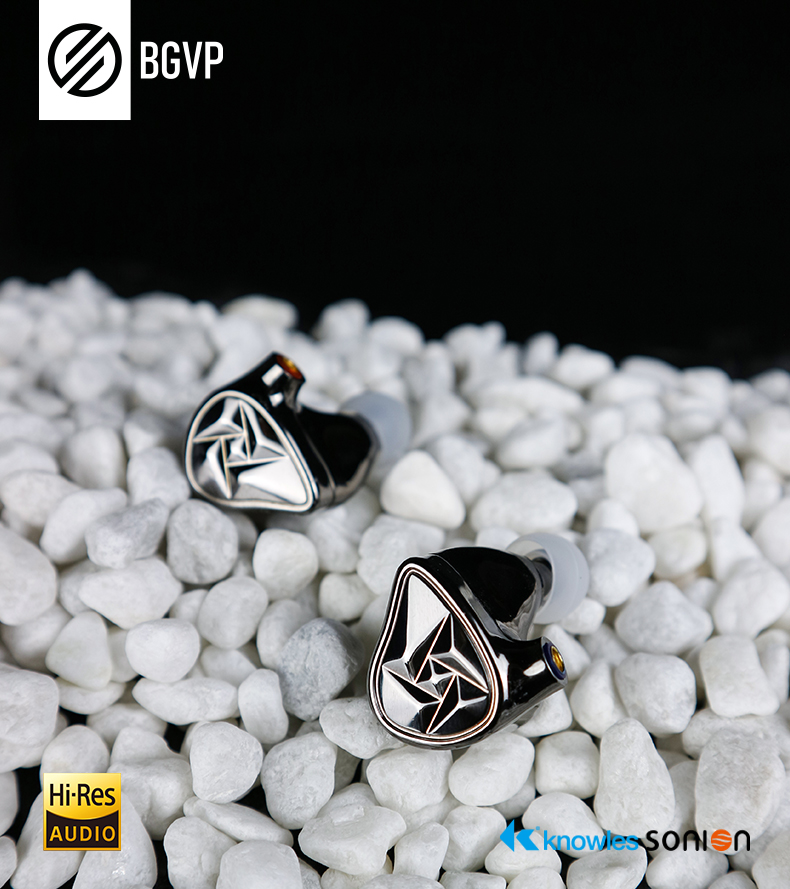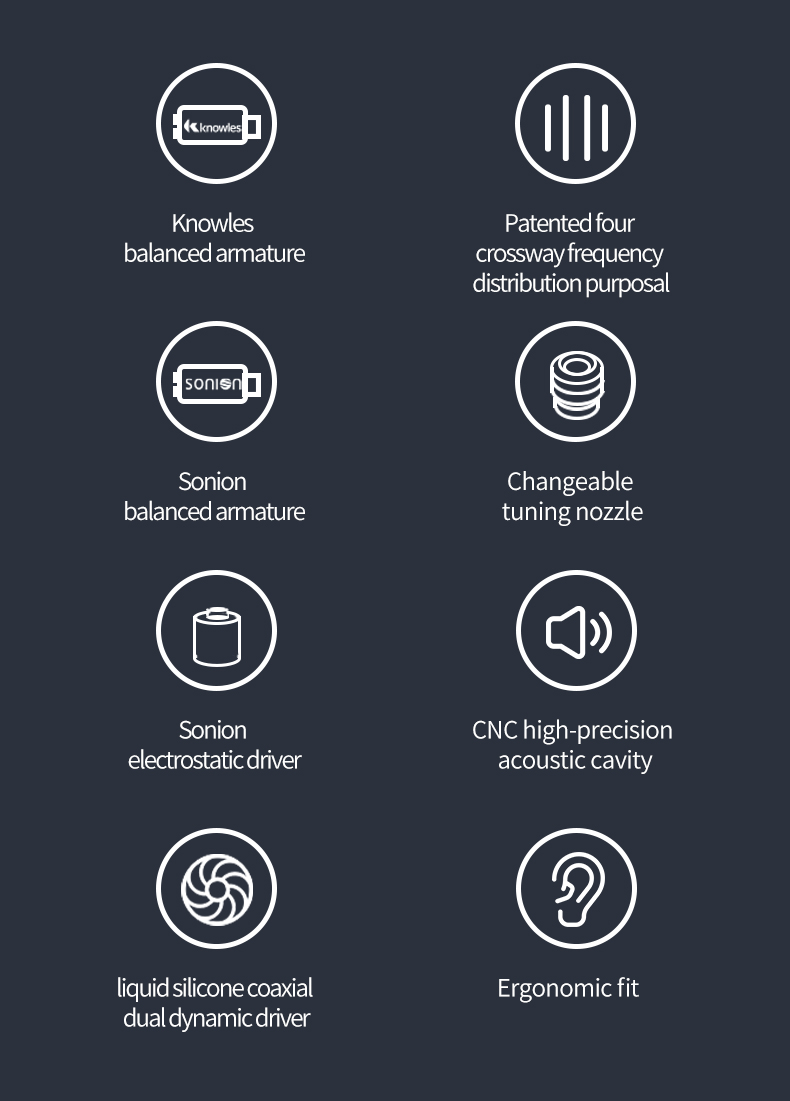 Well-tuned frequency response curve
A smooth and natural frequency curve,detailed and vocal performance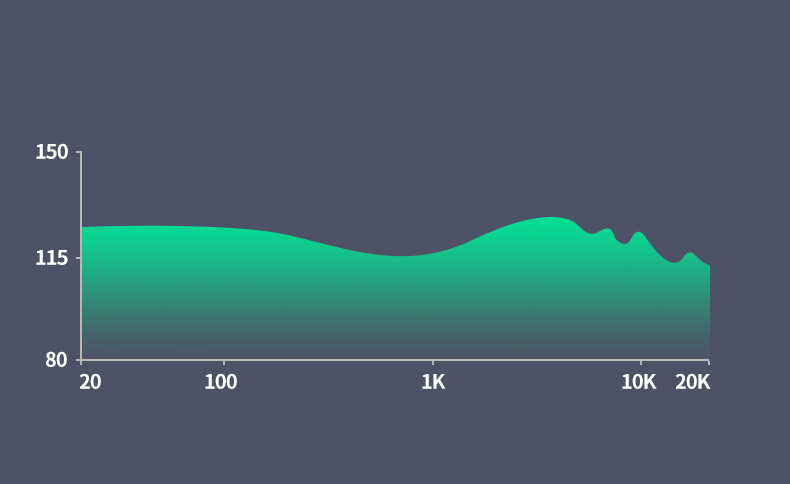 Diamond cut faceplate
After Dozens of sanding and polishing peocess,every edge and corner has been polished perfectly,you would love the touch of how the faceplate is made.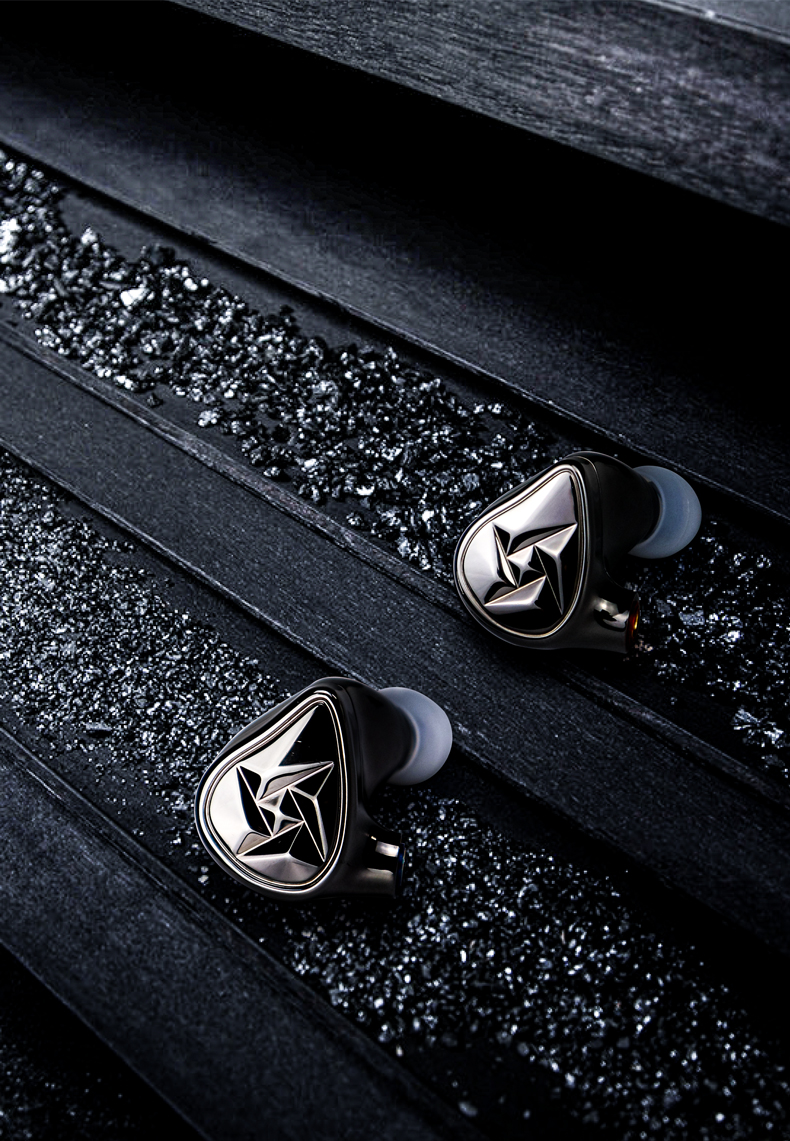 Whole new silicon diaphragm
Specifically made for the NE5,a 10mm dynamic driver with N52 magnet with a much large surface of diaphragm significantly improve bass performance in depth and impact.16 ohm impedance also helps to create a much punchier bass as well.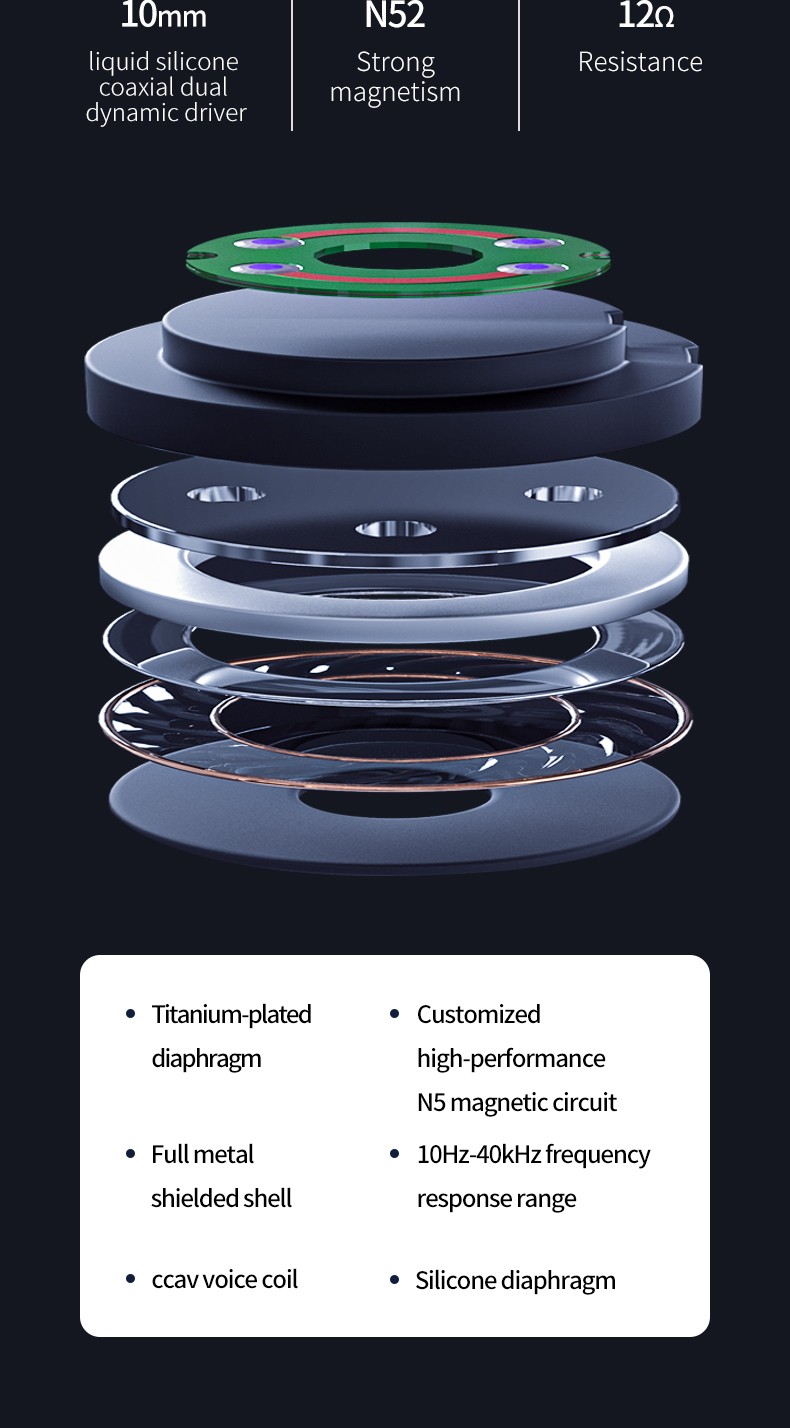 Changeable tuning nozzle
NE5 has three different styles of nozzles for different music performance,you can change the nozzle anytime to fit your personal preference.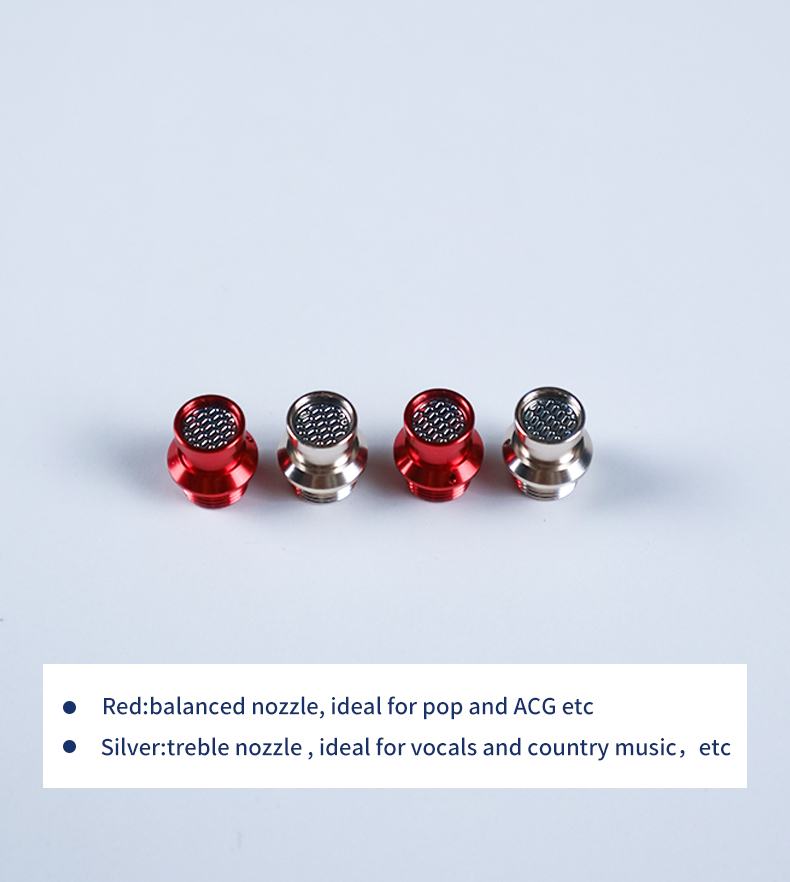 The fifth generation of DLP 3D printing technology
NE5 adopts a new 3D printing frame structure,combined with our tuning ecperience and mature acoustic principle compactly placed untis,four-channel tube with independent output,equipped with a customized acousticdamping specifically for NE5,effectively reducing harmonics distortion,in result with a much natural sound experience.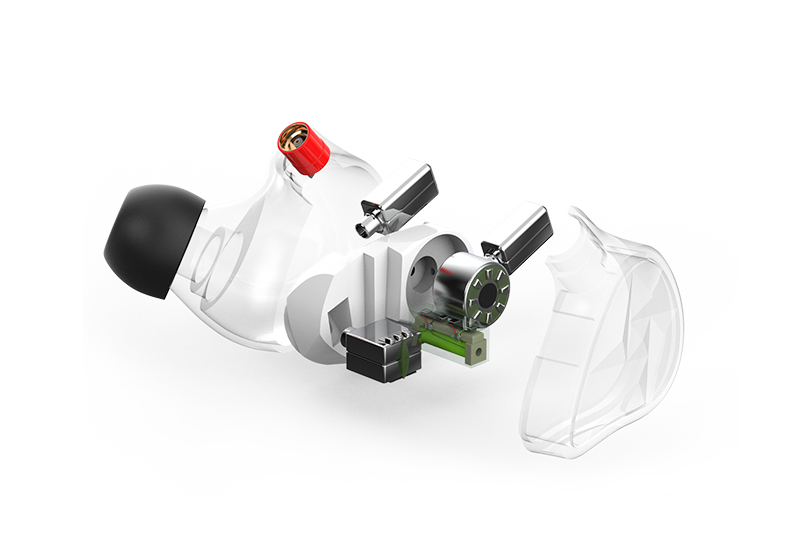 Knowles & Sonion independent balanced armature
Knowles & Sonion independent balanced armature NE5 is equipped with a Sonion 2300 series intermediate frequency driver and Knowless high frequency independent driver.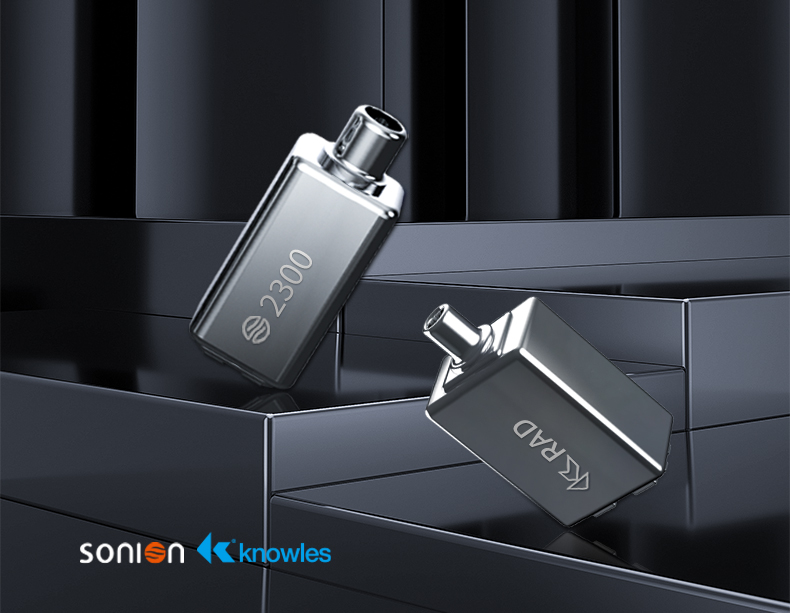 Electrostatic-extraordinary of sound
By using the 3D printing technology,we combine all 3 types of driver along with independent four crossway technology with precise tuning purposal,a superior sound performance is now here for you to experience.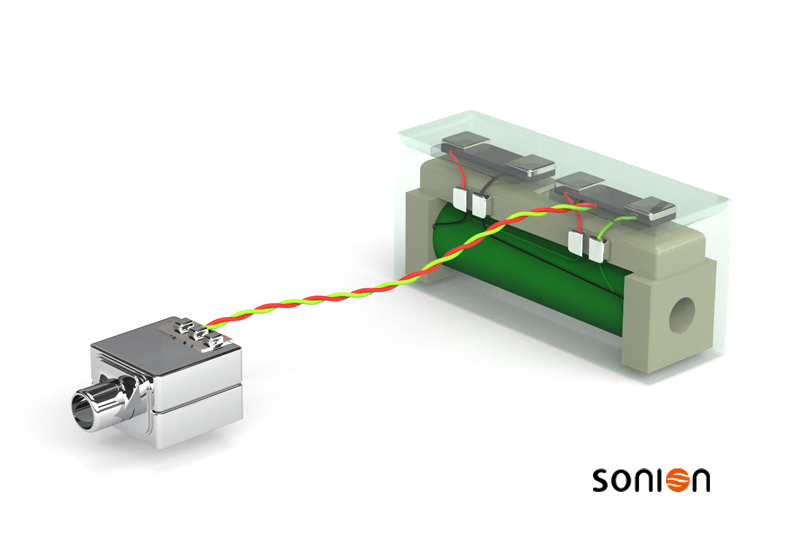 HiFi grade two-strand silver-plated braided cable
NE5 comes with a standard high purity 6N single crystal copper silver-plated upgraded cable,expandable MMCX design,which can effectively reduce distortion and signal transmission loss,restoring a more realistic sound.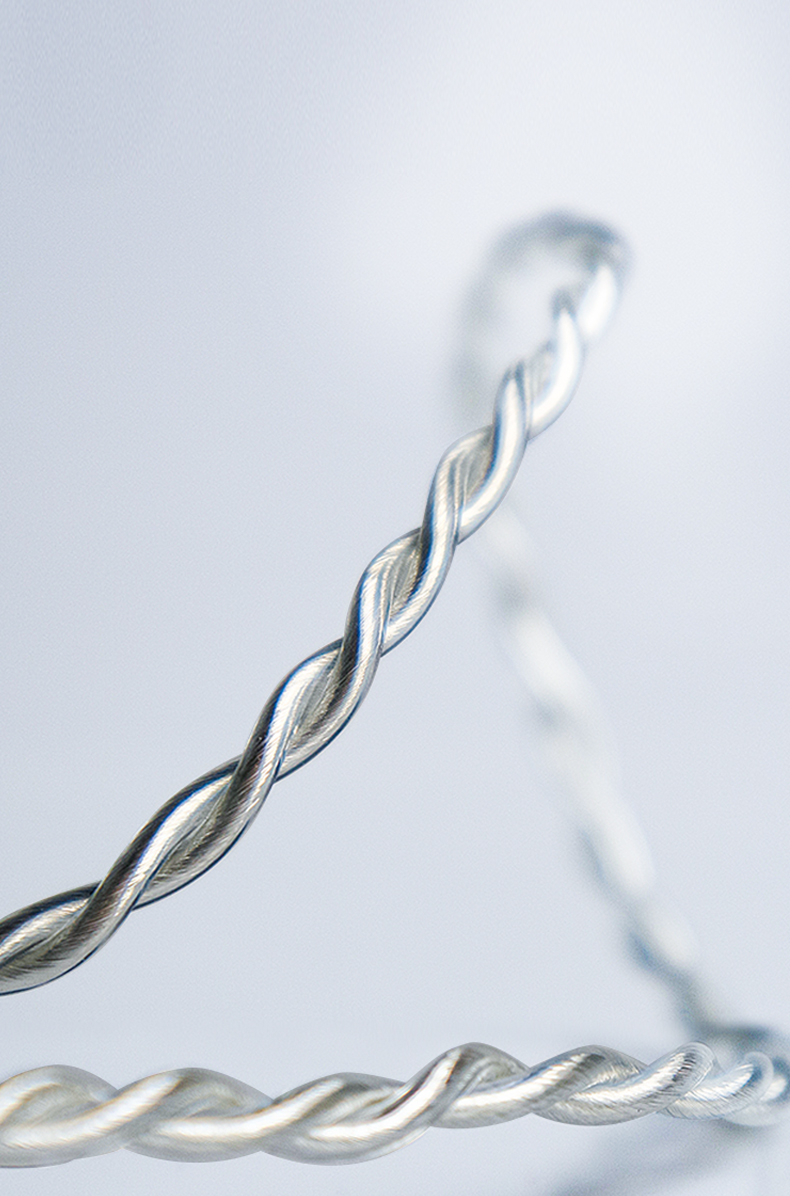 Four channel sound guide scheme
The NE5 integrates a professional four-way pipe sound generation scheme,which dicides the electrostatic driver,two balanced armature and one dynamic driver unit independently,presenting three frequency balanced sound.The high frequency is transparent and pleasant,the low frequency measures the earthquake but does not boom,the localization is accurate,the level is clear.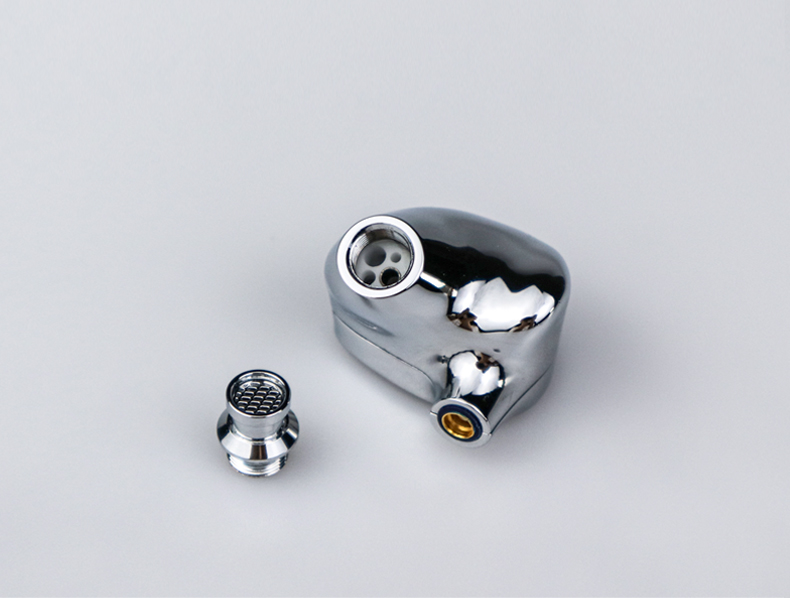 Metal acoustic cavity made of aviation class aluminum
NE5 is made from a whole piece of 7 series aviation class alunminum,processed by imported five-axis CNC lathe,each cavity is made by a complicated process.From polishing,sandblasting,electroplating,oxidation to carving,etc,the whole process gives a more luxurious experience,simply luxurious.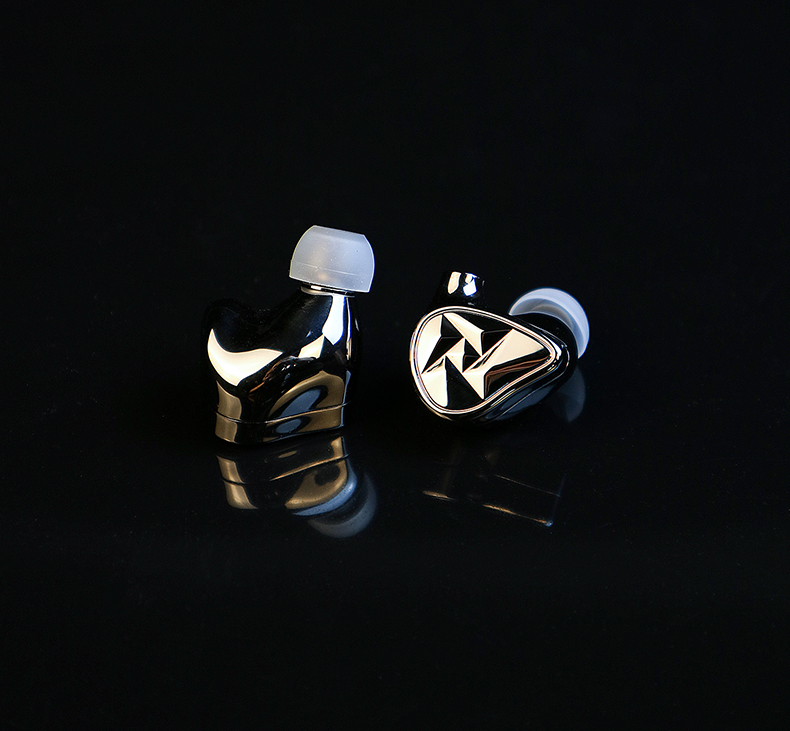 Treble extension,a significant improvement
The third-generation acoustic speaker customized in-ear electrostatic driver,ultra high frequency surpasses the frequency response of balanced armature,making ultra high frequency extends better and a silky presentation.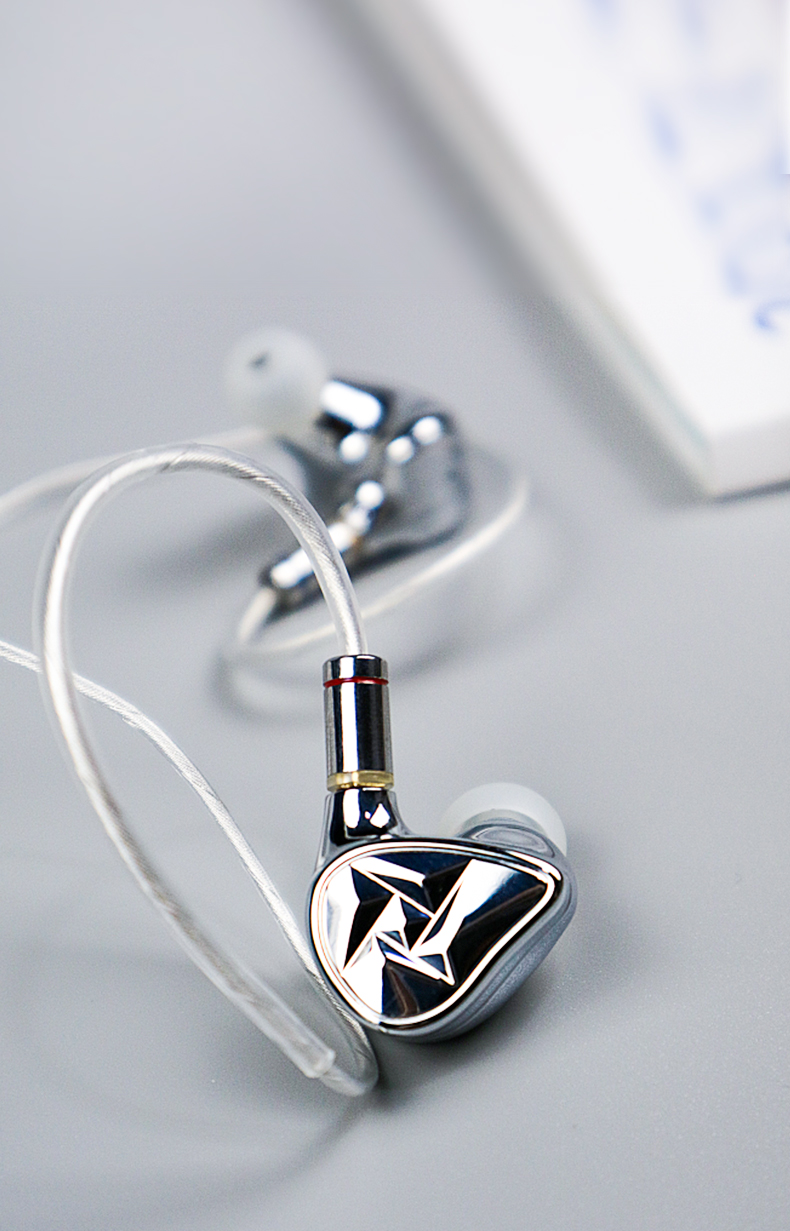 Multiple colors available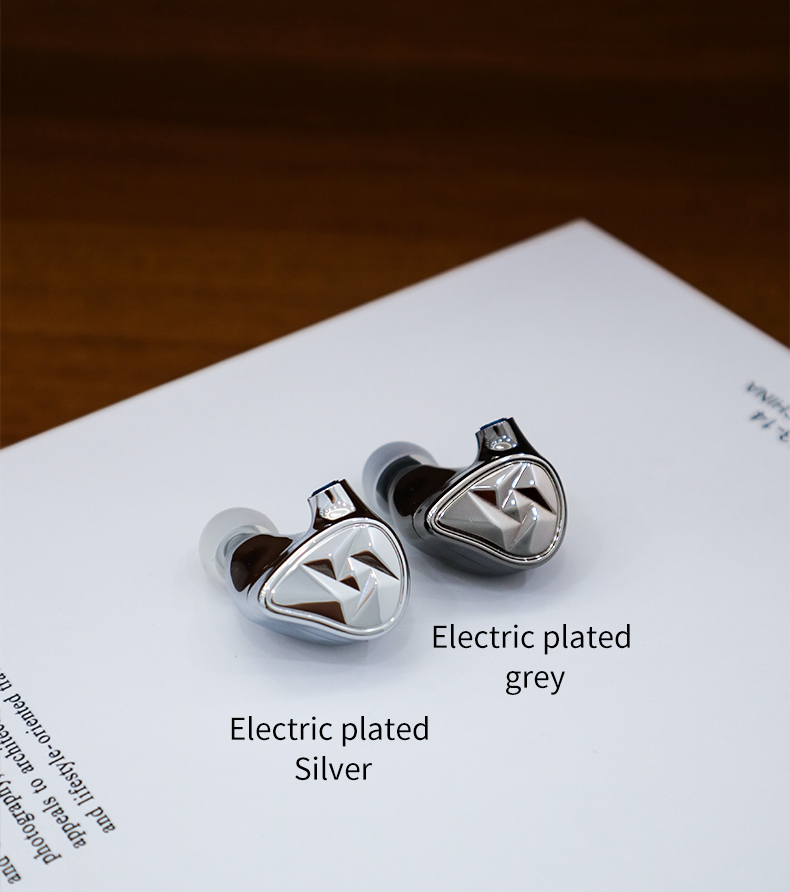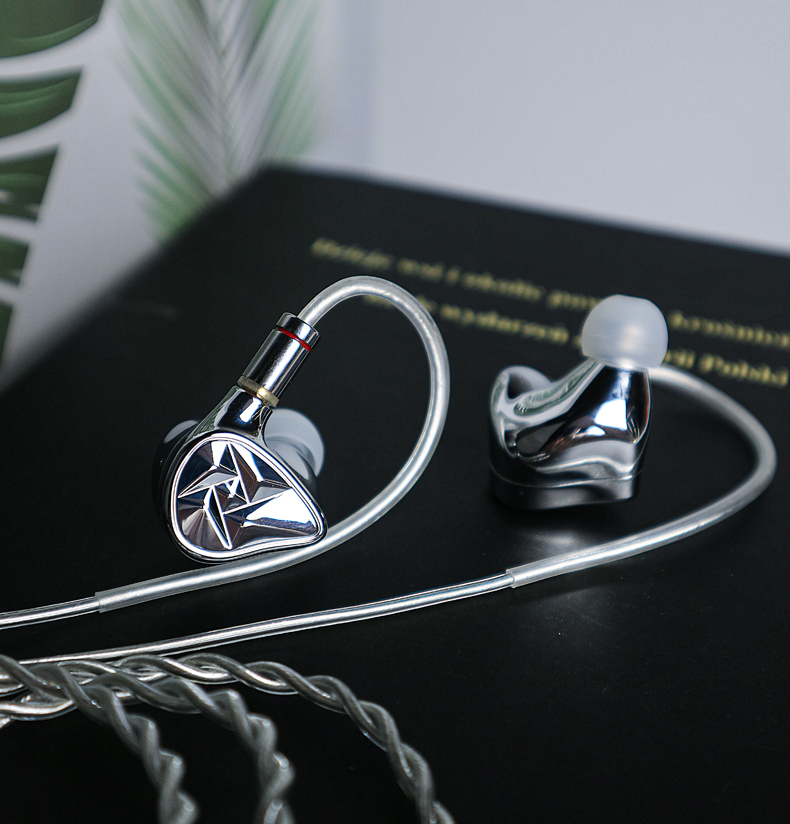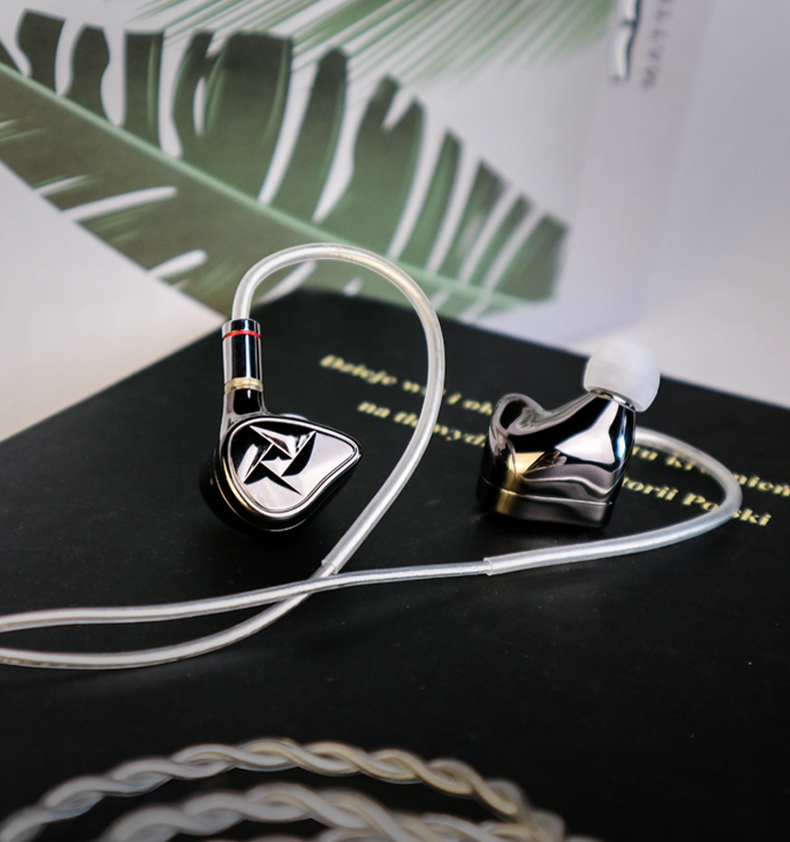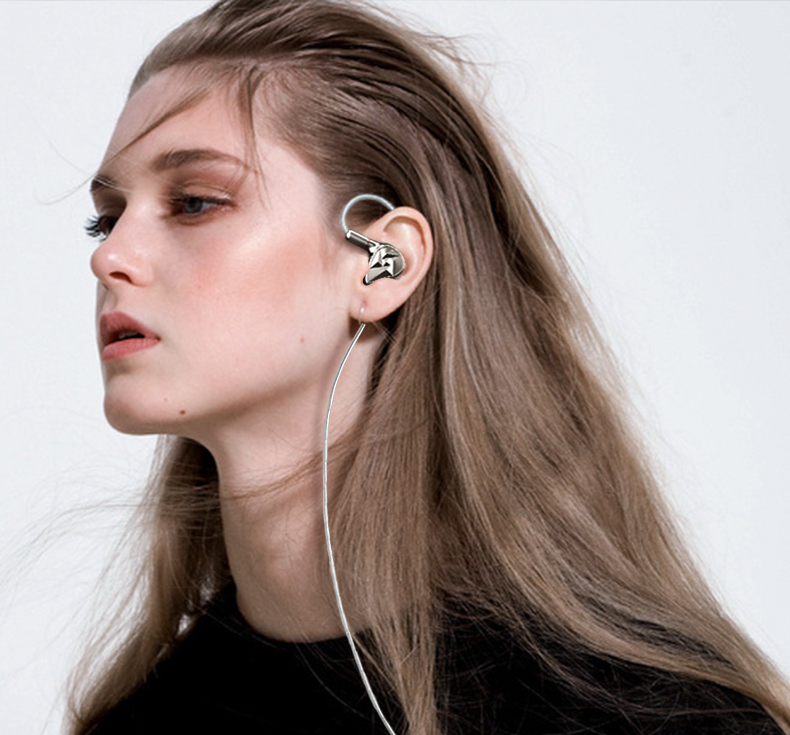 Hi-Res high-quality audio certification is here
NE5 has granted the"Hi-Res Audio"certification by the Japan Audio Association Bringing you listening experience beyond the CD level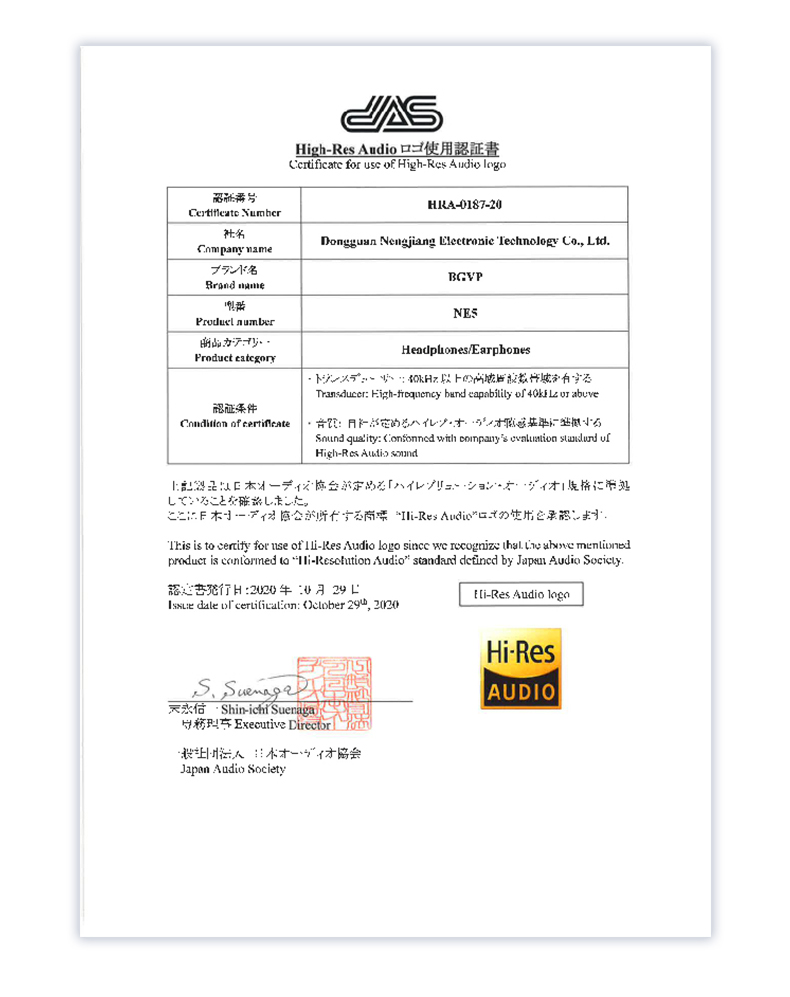 Product specification
Distorting:≤0.5%(1kHz)
Sensitivity:109dB SPL/MW
Channel difference:≤1dB(20-10kHz)
Input resistance:12Ω
Frequency response:10Hz-40kHz
Cable length:1.2m±5%
Drive unit:
10mm second-generation liquid silicone diaphragm moving coil
Knowles independent balanced armature
Sonion high frequency independent driver
Sonion Very high frequency electrostatic driver
We are committed to researching and developing cost-effective fever products and insist on balancing the three frequencies As a tuning concept, we don' tcompromise on the quality,
Difficulty bowing.We insist on making good products and high-qualityse- to bring you a differenceThe sensory world.
After-sales policy
7 days no reason to retur, the headset body is guaranteed for twelve months, and the cable is guaranteed for six months