BGVP M3
Flagship Bluetooth 5.2 Upgrade Cable
QCC5144 chip/APTX-Adaptive/Bridge Mode;
26 Hours Battery Life/CVC Call Noise Reduction/HiFi cable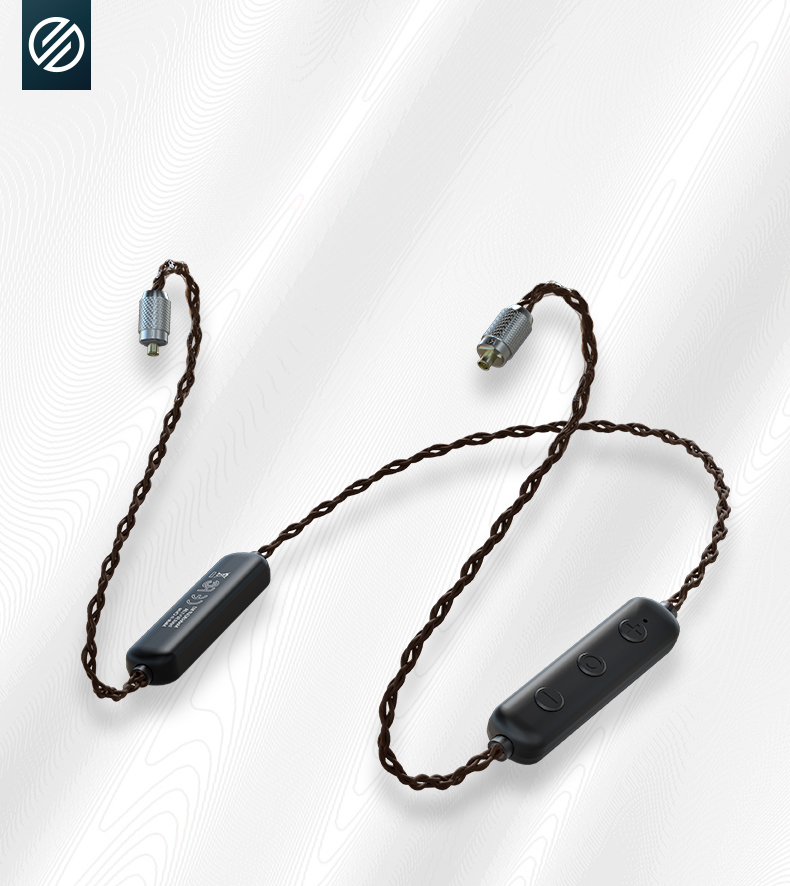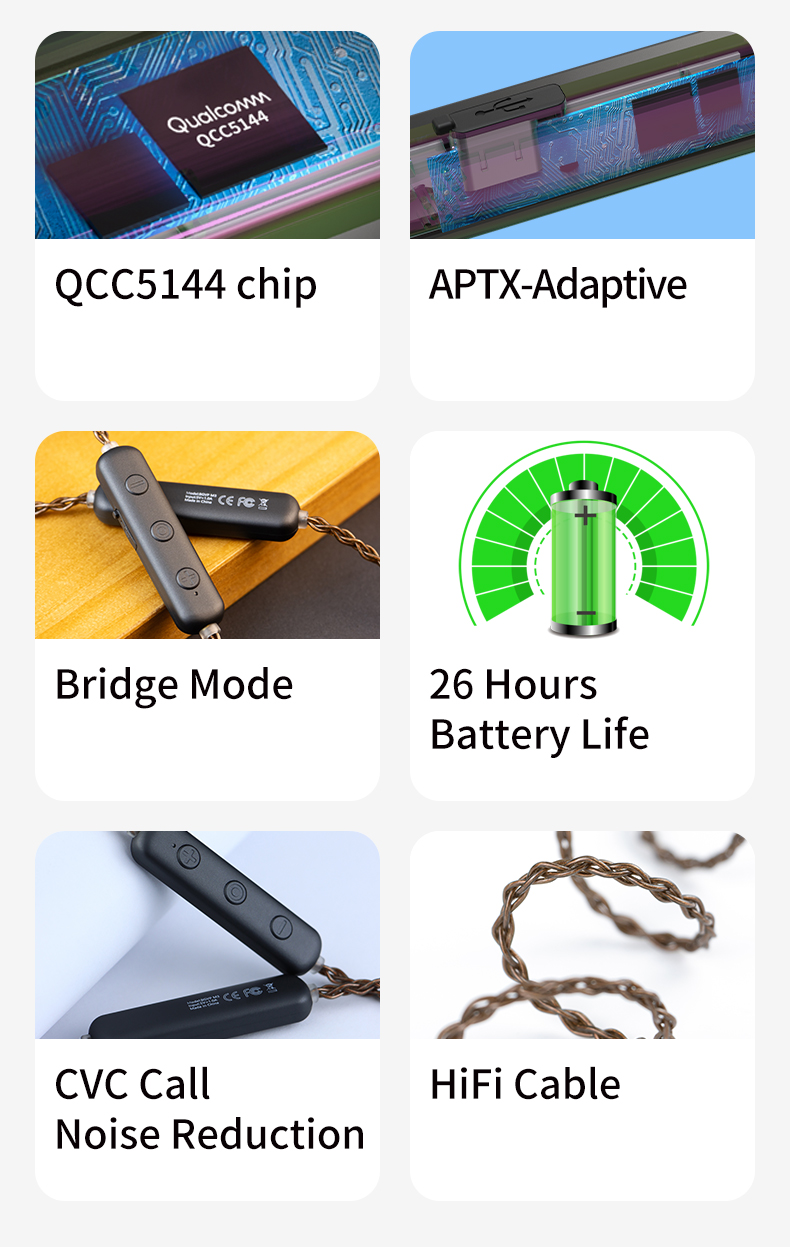 Qualcomm QCC5144 Flagship Bluetooth Chip
Adopt Qualcomm's new generation QCC5144 quad-core chip, 2 DSP+2 cpu, low power consumption 5mA/CPU 80MHz/DSP ARM 112kB+448kB/DSP 2*120MHz, Bluetooth 5.2 chip supports Adaptive audio coding,Support lossless audio protocols such as Aptx/AptxHD/APTX Adaptive/AAC/SBC.Dual-core 32-bit kalimba audio processing technology, with 2Mhz and 120Mhz flexible clock cores to optimize performance and power consumption.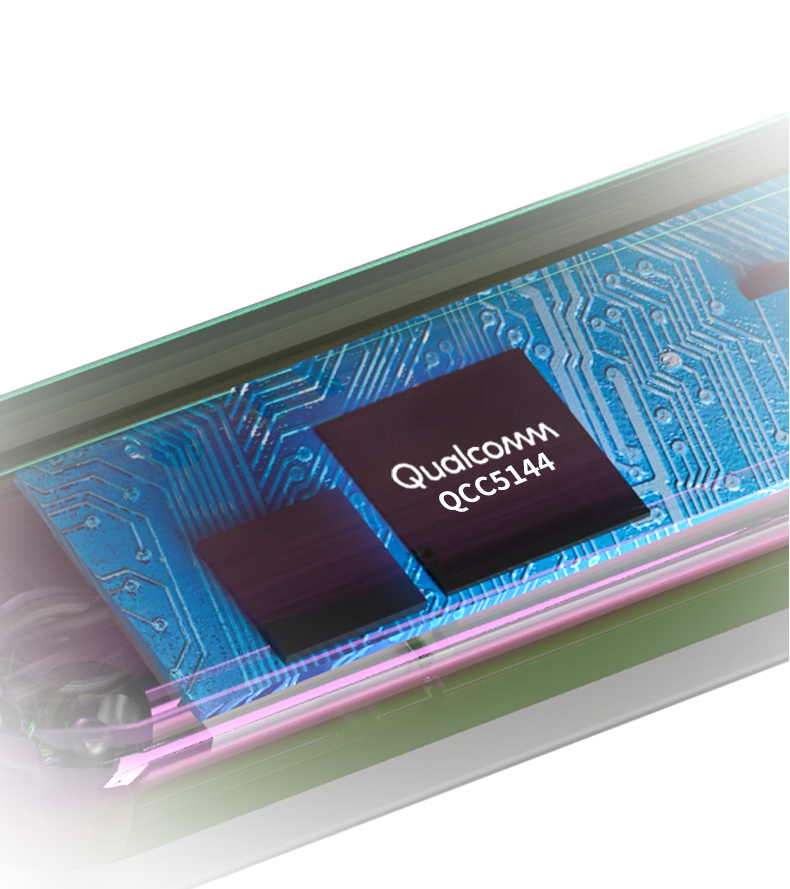 26 Hours Battery Life,wireless Listening
Built-in 130mAh safety lithium battery with 2 Mbps low-power Bluetooth chip, it can bring more than 26 hours of wireless listening when fully charged, and 22 hours of battery life in Bridge Mode. Say goodbye to frequent charging.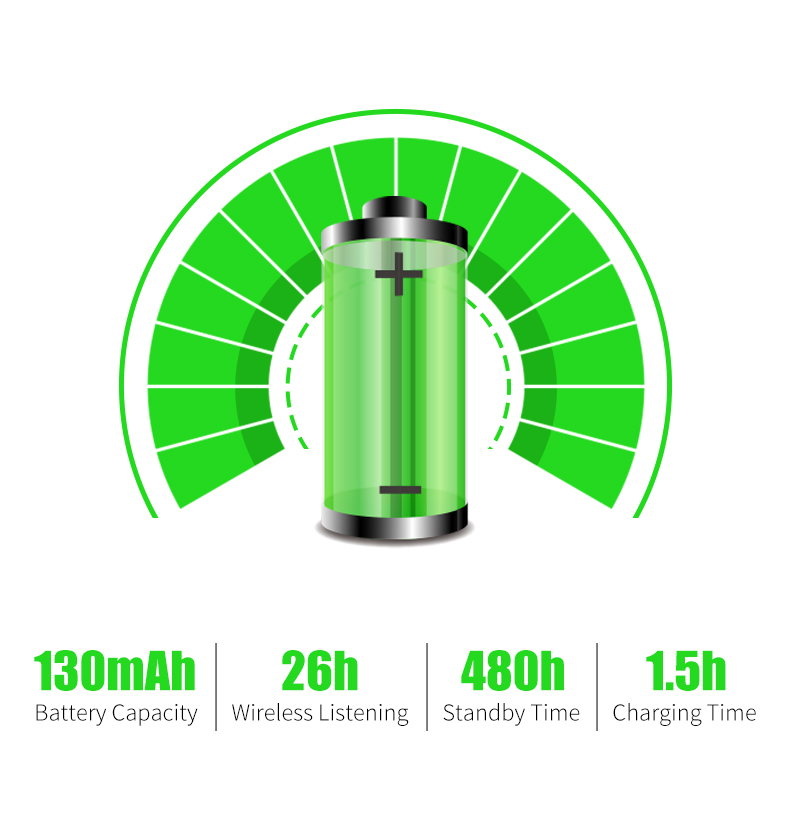 Big Driving Ability, Headphones Are Easy to Drive
The output power of 54mW and the output impedance of 16Ω enhance the current output capability and thrust. Solve the embarrassment of insufficient current output and low thrust of ordinary Bluetooth upgrade lines. Realize the flagship listening experience of most of the Bluetooth upgrade lines in the far supermarket.
HIFI Cable
4 Core 6n OCC Cable,Single strand core up to 50 wires,A total of 200 wires to ensure lossless transmission of sound quality.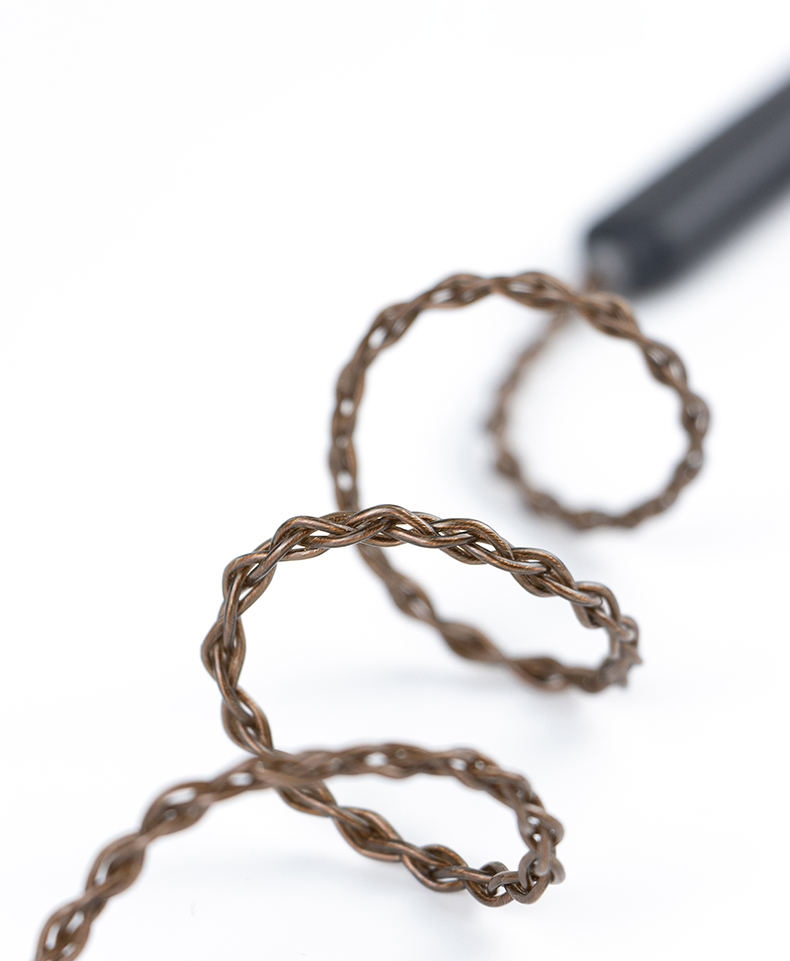 CVC Call Noise Reduction
Use CVC VIOCE noise reduction technology to effectively eliminate environmental noise and make calls clearer.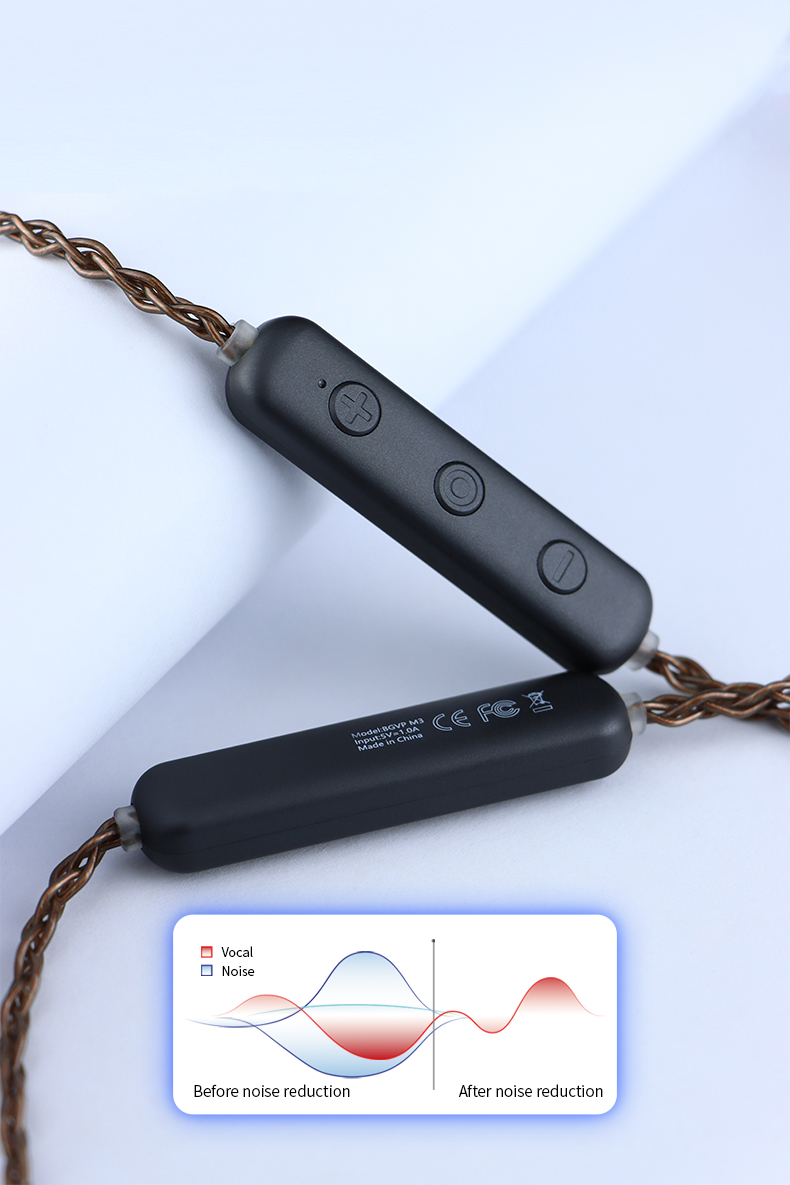 Battery Info Can be Displayed On The Screen
Support IOS and most Android devices to display the headset power,battery check at anytime,anywhere,more intimate.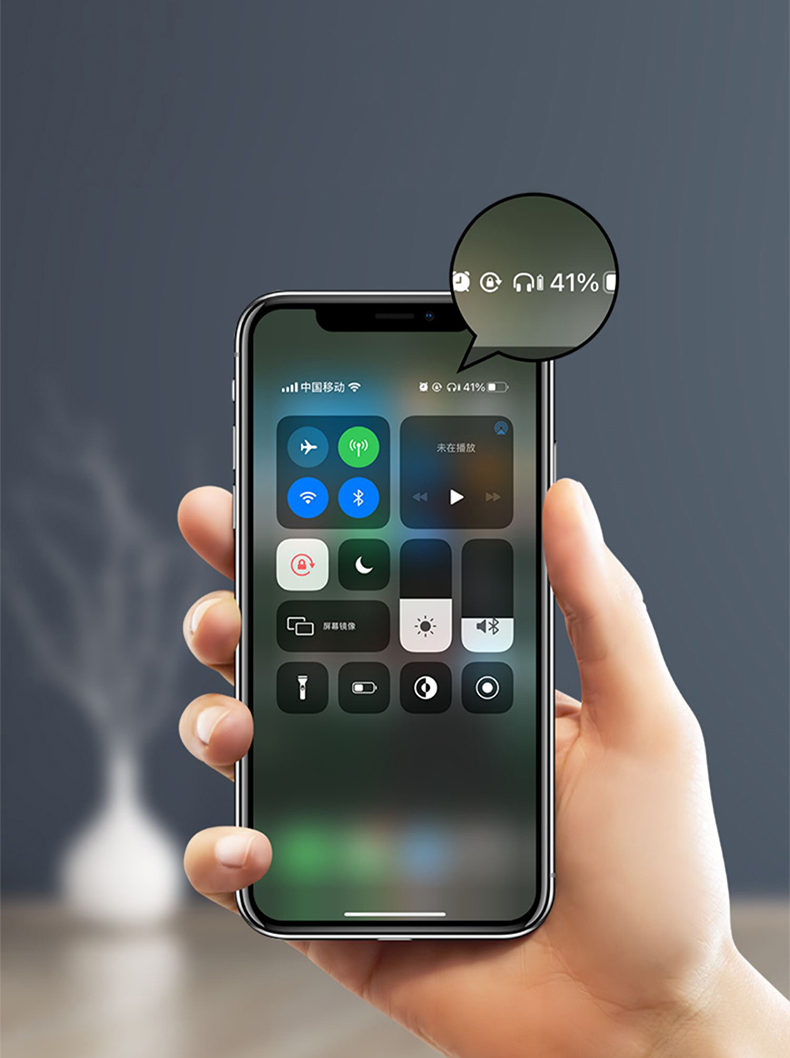 Game,music the Best Experience Ever
M3 is equipped with Qualcomm's latest APTX-adaptive low-latency technology, combined with the advantages and disadvantages of APTX and APTX HD, can intelligently adjust the bit rate, more excellent stability and high-quality wireless listening experience, bringing players comparable to CD-level Lossless sound quality.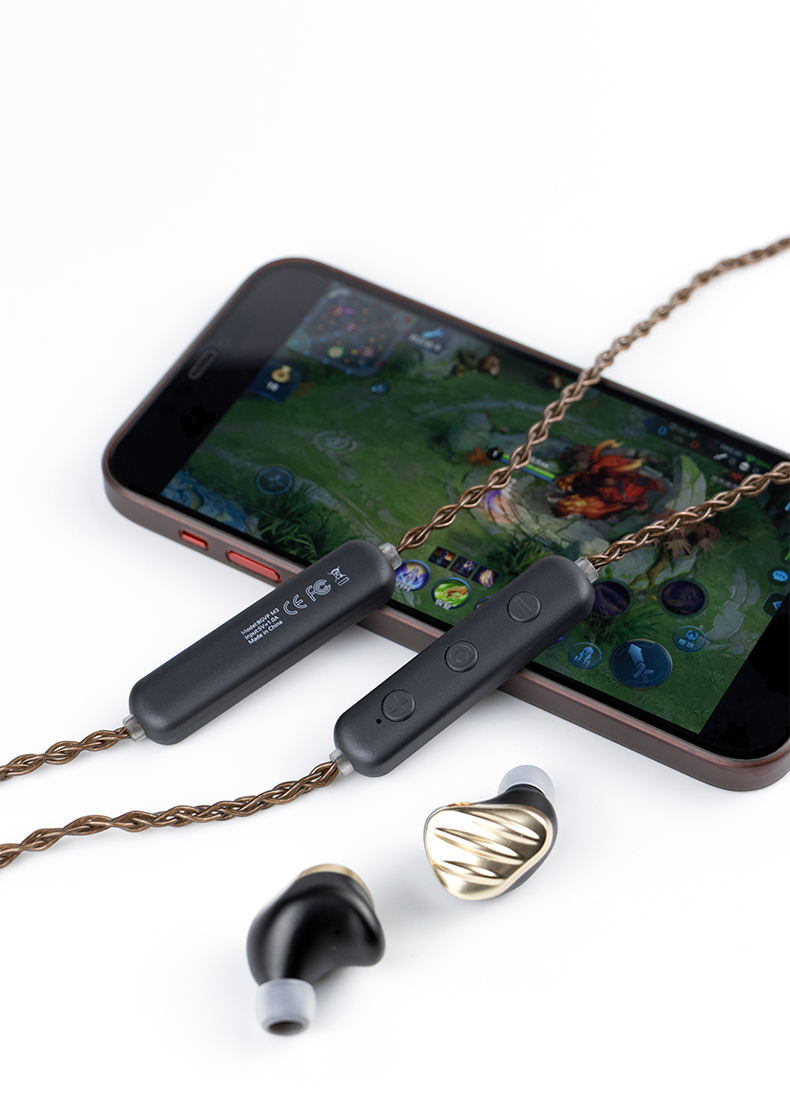 Standard mainstream Type-C charging interface to meet daily sports waterproof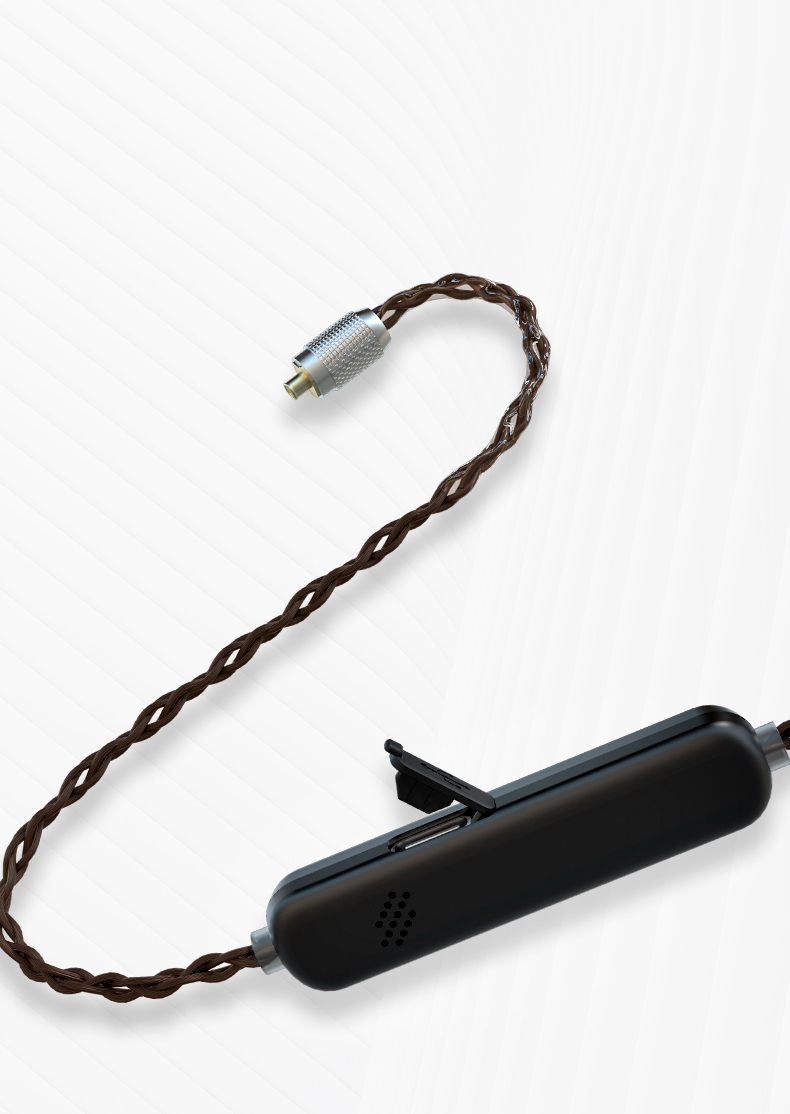 Bridge Mode, Using Digital or Analog Mics Feedforward, and Feedback Modes
M3 joins the Bridge Mode, which feeds the real-time environmental sound recorded by the microphone to the headset, and at the same time turns on the vocal gain. Make the call clearer and smoother. There is no need to take off the headset when communicating with people face to face. You can switch to transparent mode for outdoor sports,and bid farewell to the stethoscope effect when wearing it.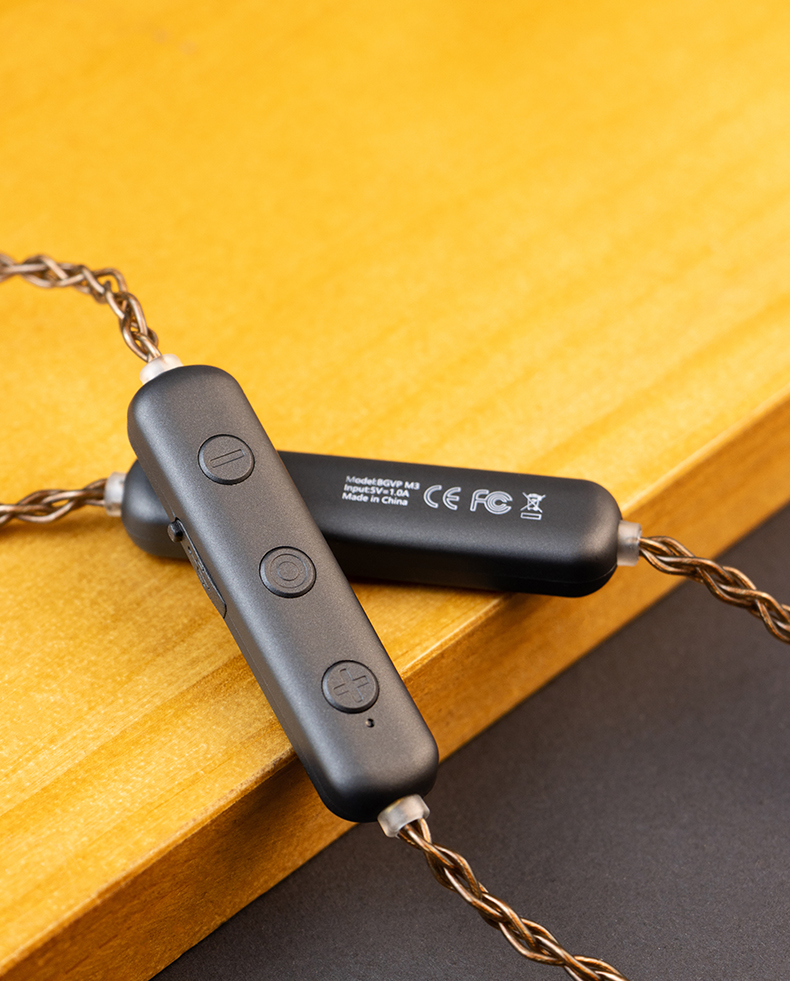 Three-key Control,More Convenient Operation
Whether it's switching songs, adding or subtracting volume, switching Bridge Modes, or waking up your Siri, the functions you want are more convenient to operate.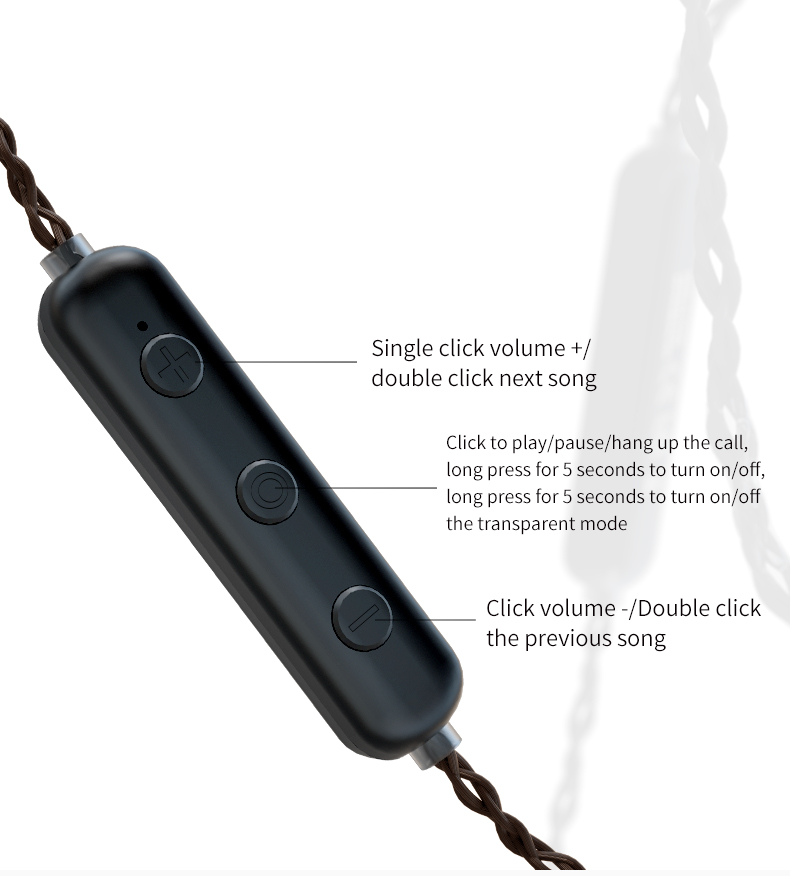 + Single click volume +/double click next song
○ Click to play/pause/hang up the call, long press for 5 seconds to turn on/off, long press for 5 seconds to turn on/off the transparent mode
- Click volume -/Double click the previous song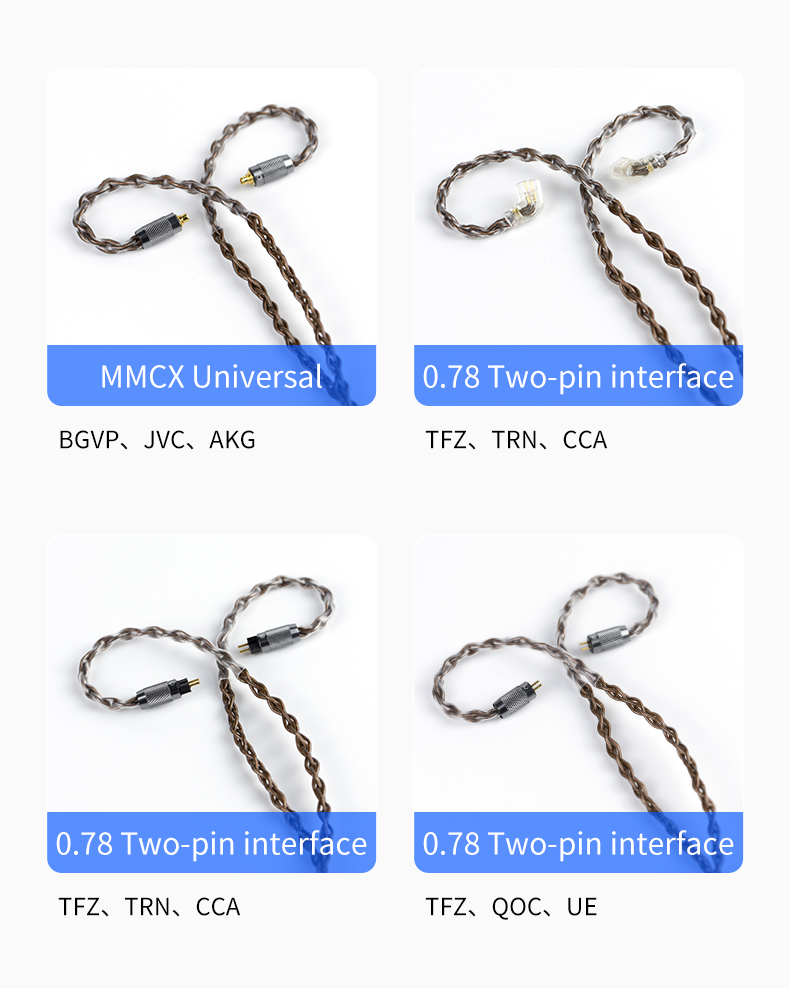 Product Parameter
Bluetooth Encoding Format:
Aptx/AptxHD/APTX Adaptive/AAC/SBC
Bluetooth Chip:Qualcomm QCC 5144
Bluetooth Version:Bluetooth 5.2
Transmission Distance:20m
Output Power:54mW(16Ω) 42mW(32Ω)
Signal to Noise Ratio:101.3dBA
Distortion:<0.1%
Battery Life:26h
Standby:480h
Charge:1.5h
Battery Capacity:130h
USB:Type-c
Weight:16.5g
Connectors:mmcx,2-PIN 0.78
Accessories:USB Charging Cable*1
User Guide*1
Storage Box*1